12 Father's Day Lessons About Live Fire Cooking to Live By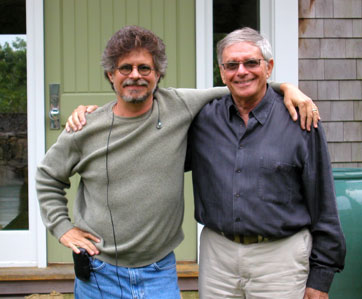 In many families, grilling and barbecue are rites of passage. Son or daughter reaches the age when he or she can handle fire without disaster. Dad passes the tongs and secret family recipes and a new barbecue generation is born.
Well that's how it works in theory, although in my family, my mother did the grilling and my father kept strangely silent on the subject.
So in honor of Father's Day, I asked three barbecue masters what their fathers taught them about barbecuing and grilling. Whether you're teaching or learning this year, Happy Father's Day! You've earned it.
John Vergos
John's father, Charlie Vergos, founded the Rendezvous in Memphis. Today Vergos runs the 750-seat rib emporium with his brother Nick and sister Tina.

"Let the meat speak for itself," says Vergos. "When you cook ribs (we use top loin ribs), you don't want to overpower the pork with too much sauce or seasonings. We don't marinate or rub our ribs before cooking. We apply a vinegar wash and spice rub right before serving. But no sauce. We serve the sauce—for people who want it—on the side."

"Serve a quality product at a popular price," he says. "We're not going to be cheaper than [a franchise restaurant], but we're not going to be that much more expensive either."

"The best investment you can make is in your employees," explains Vergos. "Our pit master and now manager, Johnny Ellis, came to work for us when he was 13 and has worked here 43 years."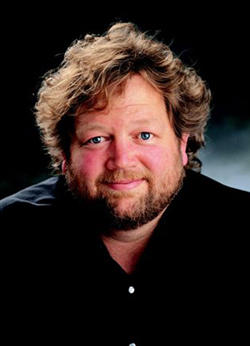 Tom Douglas
Seattle chef and restaurateur, whose many restaurants include the James Beard Award-winning Dahlia Lounge (complete with a massive wood-burning grill). Douglas also created the Rub with Love
™ brand of barbecue rubs.
"My dad taught me how to make a chimney starter from a paint can and church key bottle opener," says Douglas. "Use the latter to make holes in the former. Nothing beats a chimney for lighting charcoal."
To keep the price affordable, buy steaks in family packs, especially if you have a large family, he explains.
"When it comes to grilling a steak, rare is never quite rare enough," he says.
Ben Eisendrath
In the 1978, journalist and grilling enthusiast Charles Eisendrath created an ingenious quirky stainless steel wood-burning grill called the Grillery. In 2007, his son Ben resurrected the company, improving the design and expanding the product line. Today, Grillworks has become the grill-maker to the stars, supplying super high-end grills to marquis chefs like Dan Barbour of Blue Hill and Sean Brock of Husk. "My dad taught me everything I know about grilling," so I'll also share a few things I've taught him back, says Ben Eisendrath.
"Rotisserie cooking isn't always an abomination, even if it's not, per se, grilling," says Eisendrath.

"Grass-fed, grain-finished beef tastes superior to straight grass-fed," he says. "Just kidding, Dad! (Nothing will move him from his grass-fed high horse.)"

"Chunk charcoal (natural lump charcoal) makes an acceptable fuel as long as there is also wood present," explains Eisendrath. "My dad is still skeptical, but I think I'm making progress."

"Recognize care in design. Not just beauty or function, but that someone really cared about making that object," he says. "I cannot count the times I stood next to my dad in a backcountry store admiring a cunningly crafted fishing lure. This lesson, more than anything, guides me in the design of our new grills."

"And about business decisions," he says, "Dad's advice was very simple: 'Will it make you smile?' I follow this one strictly."
Ben Eisendrath's Mustard-Slathered Wood-Grilled Baby Backs
Most ribs are indirect grilled or smoked. Ben slathers these with Dijon mustard, then minced garlic, then soy sauce, then direct grills them over a wood fire. This puts the emphasis on the meat not the smoke. Not your traditional barbecue, but no less delectable.
2 racks of baby back ribs (pick racks that are on the smaller side for quicker grilling)
Coarse sea salt and freshly ground black pepper
Dijon mustard
3 to 4 cloves garlic, minced
The best quality soy sauce
Arrange the ribs on a baking sheet and remove the membrane. Generously season the ribs on both sides with salt and pepper. Thickly slather the ribs with mustard on both sides. Sprinkle the garlic on top and sprinkle soy sauce on top of that. Let the ribs marinate at room temperature while you light and preheat your grill.
Set up your grill for direct grilling and preheat to medium (with one zone medium-low). Ideally, you'll grill on an oak or other hardwood fire (the logs should be burned down to embers). If grilling over charcoal, at very least toss some hardwood chunks on the coals.
Place the ribs bone side down on the grate over the medium fire zone. Grill until the bottoms are browned and the ribs are mostly cooked through, 20 to 30 minutes. If bottom starts to brown too much, move the ribs to the medium-low zone. Sprinkle the ribs a couple times with soy sauce.
Turn the ribs over and grill until the top (rounded side) is browned and the ribs are cooked, 6 to 8 minutes more. (To check for doneness, cut between the two thickest ribs—you should see only the faintest trace of pink, which will fade as the ribs continue to cook off the grill.)
Transfer ribs to a platter and let rest for 3 to 5 minutes, then cut crosswise into 2 bone portions for serving. Serve with bowls of mustard and soy sauce.
MORE TIPS!
Go to BarbecueBible.com for more fatherly advice about barbecuing and grilling!
Sign up for Workman's Blue Plate Special to get a free Steven Raichlen eCookbook and discounts on three of Steven's eBooks!
Chat with Steven Raichlen LIVE on Twitter on June 26th! More details on BarbecueBible.com.
About the Author
Five-time James Beard Award winning author, Steven Raichlen wrote The Barbecue! Bible
(Workman Publishing) and hosts Primal Grill on PBS. He recently wrote his first novel Island Apart (Forge). His web site is BarbecueBible.com.