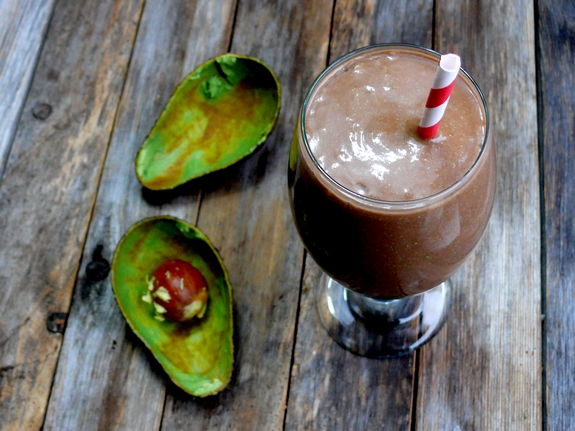 Recipe from: Inspired by Eating Well Magazine | Serves: Serves 2-3
Ingredients:
1 ripe medium-sized avocado, halved and pitted
1-1/2 cups vanilla almond milk
3 Tablespoons unsweetened cocoa powder
5 Tablespoons light brown sugar
1/4 cup mint chocolate chips, melted
1 Tablespoon vanilla extract
15 ice cubes
Directions:
Scoop avocado into blender; add vanilla milk, cocoa, brown sugar, melted chocolate chips and vanilla. Puree until smooth. Add ice and puree until shake is thick and icy cold.
- Recipe courtesy of Cathy Pollak