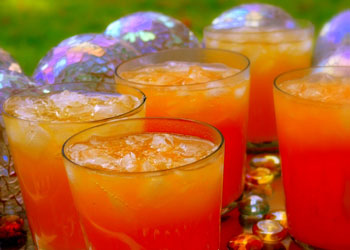 Makes 12 cups

2 cups pineapple juice
2 cups orange juice
2 cups cranberry juice
2 cups guava nectar
1 cup apple juice
1 (750 ml) bottle sparkling wine

Chill all ingredients before combining juices and sparkling wine in a large punch bowl. You can easily double or triple this recipe. Garnish with fruit of your choice if desired.
- Recipe courtesy of Cathy Pollak