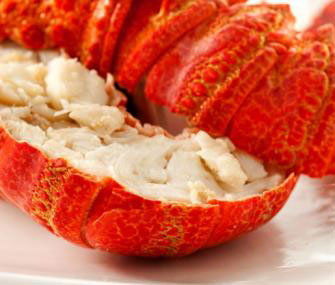 6 ears corn
4 lbs. lobster meat, cooked, cut into bite-size pieces
2 tomato, large, peeled and seeded
2 avocado, peeled, cubed
1 tablespoon mayonnaise
2 tablespoons milk (or light cream)
1/2 cup fresh dill, chopped
salt and pepper
Cook the corn and then scrape off the kernels over a bowl and set aside.
Put the tomatoes, avocado and corn into a bowl and add the lobster meat and toss gently.
In a small bowl, combine the mayonnaise, with the milk and mix until smooth.
Sprinkle the lobster mixture with dill, salt and pepper, then add the mayonnaise mixture and stir briefly so the sauce barely holds the rest of the ingredients together.
Cover and refrigerate for a few hours before serving.