Sometimes the best gifts are ones that are home-made. I was especially charmed by this cookbook Paul Mones made for his son. Now, if he'd only teach my kids to cook! -- Amy Ephron
ALL THE BASICS YOU NEED TO KNOW TO BE ON THE ROAD TO BE A GREAT COOK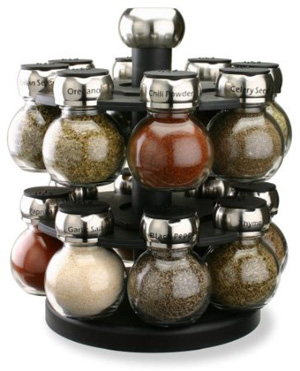 BASIC SPICES AND COOKING ITEMS YOU SHOULD HAVE
KOSHER SALT OR SEA SALT
BLACK PEPPER
GARLIC POWDER (NOT GARLIC SALT)
ONION POWDER
RED CHILI FLAKES
CHILI POWDER
CUMIN POWDER
CORIANDER POWDER
CINAMMON
SOY SAUCE
BALSAMIC VINEGAR
CANOLA OIL
BOX OF CORNSTARCH
MAPLE SYRUP (THE REAL STUFF NOT CORN SYRUP SHIT) OR HONEY
KETCHUP
TOMATO PASTE
HOT SAUCE OF YOUR CHOICE
POLENTA (INSTANT KIND)
BROWN OR WHITE RICE OR QUINOA
1 BAG OF FLOUR
*BOX OF ARM & HAMMER BAKING SODA THAT YOU OPEN UP AND PUT IN BACK CORNER OF REFRIGERATOR ON FIRST SHELF – GREAT FOR ABSORBING ODORS - CHANGE EVERY MONTH IF POSSIBLE – ONLY COSTS LESS THAN A BUCK AND WHEN FIINSHED PUT DOWN GARBAGE DISPOSAL – CLEANS IT WELL – ALSO PUT USED LEMONS DOWN DISPOSAL AS WELL.
NOTE ABOUT HEAT LEVELS:
THESE RECIPES DENOTE VARIOUS HEAT LEVELS ON STOVE. THE BIGGEST CHALLENGE IN COOKING AND ONE REALLY NEVER ADDRESSED IN ANY DETAIL IN COOKBOOKS OR RECIPES, IS GETTING THE HEAT LEVELS CORRECT. EACH STOVE IS UNIQUE SO YOU HAVE TO EXPERIMENT WITH YOUR STOVE.
IF YOU HAVE AN ELECTRIC STOVE THERE WILL OF COURSE BE NUMBERS ON EACH BURNER, HERE IS THE KEY:
# 2-3 – LOW HEAT
#4 – LOW MEDIUM HEAT
#5-6 MEDIUM HEAT
# 8 AND ABOVE HIGH
FOR A GAS STOVE:
LOW HEAT: WHEN THE FLAME FLICKERS JUST ABOVE THE BURNER ITSELF
LOW MEDIUM: WHEN THE FLAME IS ABOUT ¼ TO ½ INCH JUST UNDER THE COOKING GRATE
MEDIUM HEAT: WHEN THE FLAME IS AT THE GRATE OR RIGHT UNDER IT
HIGH IS OBVIOUS – WHEN FLAME IS ALL THE WAY UP
NOTE ABOUT KNIVES
ASIDE FROM KNOWING HEAT LEVELS, THE OTHER KEY TO COOKING IS A SHARP KNIFE. BUY A DIAMOND SHARPENING STEEL. THEY WORK GREAT. IF YOU WANT TO GET AN EXTRA SMOOTH EDGE, USE THE BACK OF CERAMIC PLATE OR COFFEE CUP.
EGGS
-BEAT 3 EGGS, ADD PINCH OF SALT AND PEPPER.
-HEAT PAN OVER LOW MEDIUM HEAT FOR ABOUT 30 SECS
-ADD ABOUT 1-2 TABLESPOONS (TBS) OF OIL
-THEN IN ABOUT 10 SECONDS ADD EGGS MAKING SURE THEYARE EVENLY DISTRIBUTED IN PAN –
-AT THIS POINT YOU CAN MAKE EITHER AN OMELETTE (AND IF YOU ARE PLANNING TO DO OMELLETTE ADD A LITTLE MORE OIL AT BEGINNING) BY DOING THE FOLLOWING:
-ON ONE HALF OF THE EGG PUT HANDFUL OF SPINACH, SMALL HANDFUL OF CHEESE AND A FEW SLICES OF SAUSAGE OR WHATEVER YOU WANT IN IT.
-WAIT TILL THE EGG STARTS TO HARDEN AND THEN HOLDING THE HANDLE CARFULLY MOVE YOUR SPATULA UNDERNEATH THE SIDE WITHOUT THE FIXINGS ON IT AND FLIP IT OVER ON TO SPINACH ETC.
- PRESS EGG LIGHTLY DOWN AND THEN COOK FOR 1 -2 MINUTES, CAREFULLY FLIP AND THEN PUT ON TO PLATE.
- IF YOU WANT SCRAMBLED EGGS, ADD A COUPLE TBS OF MILK TO BEATEN EGGS IF YOU WANT IT CREAMY – ALSO YOU CAN ADD ANYTHING YOU WANT TO THE EGGS LIKE SAUSAGE OR VEGGIES BUT MAKE SURE THEY ARE CUT UP SMALL.
- EVENLY SPREAD ALL INGREDIENTS AND IN A NORTH SOUTH EAST WEST MOTION STIR INGREDIENTS IN – SECRET TO GOOD SCAMBLED EGGS IS MOVING EGGS AROUND - AFTER ABOUT 1-2 MINUTES OF MOVEMENT LET THEM SIT FOR 20 SECONDS AND MOVE AGAIN. THEY SHOULD BE READY.
BAKED EGGS
ANOTHER REALLY EASY WAY TO COOK EGGS – ESPECIALY FOR A FEW PEOPLE -- IS BAKING THEM
PRE-HEAT OVEN TO 300 DEGREES F
MAKE SCRAMBLED EGG BASE AND TOSS IN ALL THE INGREDIENTS YOU WANT. AND MAKE SURE YOU BEAT THE EGGS TO A REAL GOOD FROTH.
HEAT OIL IN PAN AND POUR IN EGGS – YOU CAN EVEN ADD LEFT OVER MASHED POTATOES AND POLENTA
WHEN EGGS JUST BEING TO HARDEN – ABOUT 1 MINUTE – PUT IN OVEN ON MIDDLE RACK AND LET COOK FOR 11-12 MINUTES OR SO – THE EGGS WILL PUFF UP LIKE A CAKE
LEMON CHICKEN (you can also substitute pork loin, salmon (or any firm fish – about 1 pound)
2 CHICKEN BREASTS
1 LEMON
PINCH GARLIC POWDER OR 3 CLOVES OF GARLIC THINLY SLICED
CARROT OR BAGGED CABBAGE
1 TSP KOSHER SALT AND GOOD PINCH OF PEPPER
1 TEASPOON OR SO OF HONEY OR MAPLE SYRUP
2-3 TBSPS OF OLIVE OIL
FEW TABLSPOONS OF WHITE WINE
2 TBSPS CORNSTARCH OR FLOUR
SLICE CHICKEN BREASTS THINLY ON A SLIGHT ANGLE
TOSS WITH CORN STARCH
CUT UP GREEN ONION & CARROT
HEAT FRYING PAN WITH OLIVE OIL UNDER LOW - MEDIUM HEAT.
AFTER 1 MINUTE ADD CHICKEN AND MOVE AROUND IN PAN UNTIL CHICKEN BEGINS TURNING OPAQUE
WHEN MOSTLY OPAQUE ADD ABOUT HALF LEMON JUICE AND SALT, PEPPER AND GARLIC POWDER
ADD CARROTS OR CABBAGE AND REMAINDER OF LEMON JUICE, HONEY AND WHITE WINE IF YOU'RE USING IT
COVER (USE A PIECE OF ALUMINIM FOIL AND TURN HEAT TO LOW – COOK 1 OR 2 MINUTES THEN STIR AND SERVE
BEER OR WINE CHICKEN – FOR 4
8 CHICKEN THIGHS
2 TBSP DRIED HOT PEPPER
1 TSP CORIANDER POWDER
1-2 TBSP SALT
2 HEAPING TBSP HONEY
3 TBSP VINEGAR
1 LARGE ONION
3 SMASHED GARLIC CLOVES
1 CAN OF BEER (DARKER IS BETTER THAN LIGHT) OR 1 BIG GLASS RED WINE
2 TBSP CANOLA OIL
OPTIONAL – ½ CUP OLIVES
YOU NEED A POT FOR THIS BECAUSE IT IS LIKE A STEW AND SERVE WITH A SALAD – REALLY EASY
1. OVER MEDIUM FIRE, HEAT OIL IN POT BIG ENOUGH TO HOLD CHICKEN
2. AFTER 30 SECONDS, ADD CHICKEN AND MOVE AROUND TRYING NOT TO LET IT STICK
3. ADD ALL INGREDIENTS EXCEPT BEER /WINE AND STIR IN WELL WITH CHICKEN. COOK FOR 3 MINUTES UNDER LOW HEAT
4. ADD BEER OR WINE AND LET SIMMER. COVER (AGAIN USE ALUMINUM FOIL IF YOU HAVE NO COVER.
5 COOK FOR 25 MINUTES – YOU CAN WALK AWAY AND DO SOMETHING ELSE – JUST MAKE SURE YOU KEEEP HEAT LOW AND KEEP AN EYE ON IT
SERVE WITH CRUSTY BREAD
GUACAMOLE
3 RIPE MEDIUM AVOCADOS – YOU KNOW THEY ARE READY WHEN YOU PRESS THE MIDDLE WITH YOUR THUMB AND THERE IS A LITTLE GIVE – DON'T WAIT TILL THEY GET TOO SOFT
1 LARGE LIME OR 2 MEDIUM JUICED
TEASPOON SALT
1 TBSP MAYO
1/2 TBSP CUMIN AND 1/2 TBSP HOT PEPPER FLAKES
CUT AVOCADOS IN HALF AND WITH A SPOON SCRAPE OUT FLESH INTO METAL BOWL OR STURDY BOWL.
ADD LIME JUICE AND SALT AND WITH FORK BEGIN SLOWLY MASHING AND STIRING, MASHING AND STIRING UNTIL YOU HAVE A LUMPY MASS
ADD MAYO AND CUMIN AND PEPPER FLAKES AND TASTE – YOU MAY NEED MORE SALT OR LIME JUICE – IF YOU ARE DOING THIS FOR PARTY – SECRET TO KEEPING GUAC GREEN IS LEAVE A PIT IN THE DIP AND COVER TIGHTLY WITH SARAN WRAP
SIMPLE MASHED POTATOES
EASIER THAN BOILING THEM (AND ACTUALLY HEALTHIER IN TERMS OF KEEPING NUTRIENTS) IS MICROWAVE
TAKE 2 LARGE BAKING POTATOES AND PUNCH IN A FEW HOLES WITH A FORK
COOK IN MICROWAVE OVEN FOR 7-10 MINUTES. WHEN IT IS DONE, FEEL POTATO. YOU MAY NEED TO HIT IT AGAIN FOR ABOUT HALF THE CYCLE TO MAKE SOFT.
WHEN FINISHED PUT POTATOES IN BOWL AND MAKE 1 CUT DOWN CENTER AND 3 HORIZONTALLY BECAUSE IT MAKES IT EASIER TO SMASH
ADD TEASPOON SALT, 1 TEASPOON BLACK PEPPER, 1 TBSP OLIVE OIL AND ABOUT A ½ INCH THICK PAT OF BUTTER
ADD 2 TBSP OF MILK
BEGIN TO MASH WITH MASHER IF YOU HAVE ONE – IF NOT 2 FORKS HELD TOGETHER WORKS WELL - AS YOU MASH YOU WILL ALSO BE TRYING TO WHIP THE POTATOES BY MAKING A BACK AND FORTH MOTION. IF THE POTATOES ARE A LITTLE DRY ADD A LITTLE MORE MILK.
WHEN IT GETS LIKE YOU WANT IT -- YOU MAY WANT TO HIT IT IN MV FOR 30 SECONDS TO REHEAT
REMEMBER THE LEFTOVERS ARE GREAT TO FRY WITH EGGS THE NEXT DAY OR EVEN IN 2 OR 3 DAYS.
VEGETABLES – RECIPE FOR ALMOST ANY ONE YOU LIKE FROM STRING BEANS, BROCCOLI, BRUSSELS SPROUTS AND CABBAGE
ABOUT A POUND OF ANY HARD VEGGIE LIKE BROCCOLI, STRING BEANS, ETC. CUT IN ½ TO 1 INCH PIECES
2 TBSP OLIVE OIL
SALT, PEPPER AND - FOR AN ADDED TWIST - CORIANDER
HANDFUL ALMONDS OR WALNUTS
3 GARLIC CLOVES CHOPPED
1 GREEN ONION MINCED
PUT VEGGIES ON PLATE AND PUT IN MICROWAVE FOR ABOUT 2 MINUTES. MICROWAVING CUTS TIME BY AT LEAST HALF WITHOUT LOSING FLAVOR.
HEAT OIL IN PAN UNDER MEDIUM HEAT ADD GARLIC AND STIR 30 SECONDS
ADD VEGGIES AND STIR FRY – NORTH, SOUTH, EAST WEST
AFTER 1 MINUTE ADD NUTS AND SPICES
COOK 30 SECS AND SERVE
STEAK
WORD TO THE WISE - STEAKS ARE PRETTY EASY TO SCREW UP EVEN THOUGH THEY LOOK SIMPLE TO COOK.
THE FIRST THING IS OBVIOUSLY THE CUT OF BEEF - ONES THAT WON'T BREAK THE BANK - TOP SIRLOIN, HANGER, SKIRT STEAK AND FLAT IRON. IF YOU HAVE EXTRA SCRATCH BUY A NY STRIP – DON'T WASTE YOUR TIME ON A FILET.
1. THE NUMERO UNO KEY TO COOKING STEAK IS MAKING SURE IT IS NOT COLD WHEN YOU PUT IT ON GRILL. IT SHOULD BE AS CLOSE TO ROOM TEMP AS POSSIBLE, SO TAKE IT OUT OF THE FRIDGE ABOUT 30 MINUTES BEFORE YOU COOK IT. ALSO IF IT APPEARS WET, DRY IT OFF WITH A PAPER TOWEL.
2. SPRINKLE WITH SALT, PEPPER AND GARLIC POWDER – FOR AN EXTRA KICK RUB ON SOME BALSAMIC VINEGAR AND A LITTLE OLIVE OIL.
3. GET THE GRILL HOT - THEN PUT ON THE STEAK - FOR MEDIUM RARE COOK FOR 2 MINUTES ON A SIDE (THIS IS FOR ABOUT A ¾ -1 INCH THICK PIECE OF MEAT.
4. FLIP MEAT AND TRY TO BE CAREFUL NOT TO PIERCE IT OR ELSE YOU WILL LOSE PRECIOUS JUICES. LET COOK ANOTHER 2 MINUTES, THEN FLIP BACK FOR ANOTHER 2 MINUTES OR SO.
5. TAKE OFF GRILL AND LET STEAK SIT FOR 3 MINUTES OR SO BEFORE SERVING – I KNOW YOU WANT TO EAT RIGHT AWAY BUT MAKE SURE YOU DON'T SKIP THIS PART BECAUSE STEAK IS STILL COOKING AFTER YOU TAKE IT OFF GRILL.
SHRIMP WITH GARLIC SAUCE
1 POUND DEFROSTED FROZEN, UNCOOKED SHRIMP – DEFROST BY PUTTING IN BOWL AND SOAK IN COLD WATER FOR ½ HOUR TO HOUR BEFORE YOU EAT- THEN AFTER DERFOSTED LAY ON PAPER TOWEL AND THOROUGHLY DRY – WHEN DRY TOSS WITH ABOUT 1 TEASPOON OF CORNSTARCH.
10 CLOVES OF GARLIC (YOU CAN USE MORE OR A LITTLE LESS) – TO BREAK OPEN GARLIC, TAKE CLOVE AND PUT ON CUTTING BOARD AND PLACE FLAT SIDE OF KNIFE OVER IT AND SMASH WITH HAND, REMOVE PAPER SKIN ON CLOVE AND MINCE
1-2 TBSP OLIVE OIL
2 GREEN ONIONS MINCED OR CHOPPED UP
JUICE OF 1 LEMON
1 TEASPOON SALT
A PINCH PEPPER – BLACK AND RED
OVER LOW HEAT, PUT OIL IN PAN
WHEN OLIVE OIL LOOKS LIKE IT IS BEGINNING TO SHIMMER/MOVE AROUND, PUT IN SHRIMP (BEST IS TO DRY SHRIMP IN PAPER TOWEL BEFORE COOKING SO THEY WONT SPATTER WHEN HIT OIL
MOVE SHRIMP AROUND IN PAN, WHEN SHRIMP BEGIN TO TURN LIGHT PINK, ADD GARLIC AND SCALLION
ADD SALT AND PEPPERS, CONTINUE STIRRING
AFTER ABOUT 1 MINUTE ADD LEMON JUICE
COOK ANOTHER 1 -2 MINUTES OCCASIONALLY STIRRING MIXTURE UNTIL IT THICKENS
SERVE
MEAT BALLS
1 POUND GROUND BEEF/ GROUND PORK / GROUND TURKEY - IF YOU WANT TO MAKE A LOT - ONE POUND EACH PORK, BEEF OR GROUND TURKEY
FOR 1 POUND OF MEAT (OBVIOUSLY DOUBLE EVRYTHING FOR 2 POUNDS BUT GO EASY ON SALT AND MAYBE NOT TWICE SALT BUT CLOSE TO IT
ABOUT 1 CUP BREAD CRUMBS
1 EGG
4 CLOVES GARLIC MINCED
SALT
PEPPER
GARLIC POWDER
ONION POWDER
OREGANO IS GOOD IF YOU HAVE IT
1 TABLESPOON OF BALSAMIC VINEGAR
3 TBSP PARMESAN CHEESE - OPTIONAL
OLIVE OIL FOR COOKING
IN A LARGE BOWL BREAK IN 1 EGG AND ADD BREADCRUMBS AND ALL OTHE INGREDIENTS – MIX WELL WITH FORK
ADD MEAT AND WORK IN WITH HANDS – IF MIXTURE IS A LITTLE DRY ADD A FEW DROPS OF WATER
LET SIT IN REFRIGERATOR FOR 10 MINUTES - THIS MAKES THEM EASIER TO FORM INTO BALLS
HEAT OLIVE OIL UNDER LOW TO MEDIUM HEAT FOR ABOUT 1 MINUTE
USING A SPOON, SCOOP SOME OF THE MEAT MIXTURE INTO YOUR HANDS AND MAKE A MEATBALL ABOUT THE SIZE OF A GOLF BALL. DON'T PRESS THE BALL TOGETHER TOO HARD -- LAY BALLS IN FRYING PAN
WHEN THEY ARE ALL IN THE PAN – IF YOU THINK YOUARE RUNNING OUT OF ROOM JUST MOVE THEM AROUND – COVER (IF NO COVER USE ALUMINUM FOIL) AND COOK ABOUT 3 MINUTES ON ONE SIDE – TURN HEAT DOWN IF YOU THINK THE BALLS ARE GETTING TOO DARK TOO QUICKLY ON BOTTOM.
USING A SPATULA CAREFULLY FLIP THE BALLS TO THE OTHER SIDE AND OVER AND TURN DOWN HEAT A BIT MORE.
FLIP AFTER 5 MORE MINUTES AND COVER AGAIN – ADD A LITLE WATER WHICH WILL MOISTEN THEM UP -- SERVE AFTER ABOUT 2 MORE MINUTES OF COOKING.
QUICK VEGETABLE SOUP
THIS RECIPE IS GOOD FOR A VEGGIE SOUP COLD OR HOT – IT'S A GOOD BECAUSE YOU CAN EAT IT ON AND OFF FOR A WEEK – BUT YOU NEED A BLENDER
1 POUND OF ANY OF THE FOLLOWING: BROCCOLI, CAULIFLOWER, ZUCCHINI OR EVEN POTATO
3 GREEN ONIONS OR 1 MEDIUM SIZE ONION
3 CLOVES OF GARLIC
3 CANS CHICKEN STOCK
1 CUP MILK
GRATED PARMESAN CHEESE
SALT
PEPPER
OLIVE OIL
CUT UP VEGGIES AND ONIONS (TRICK TO NOT CRYING WHEN CUTTING ONION IS -- AFTER REMOVING SKIN WHICH YOU DO BY FIRST CUTTING IT IN HALF -- TO RUN IT UNDER VERY COLD WATER FOR 20 SECONDS OR SO) AND GARLIC

–NOTE: THE CUTTING DOESN'T HAVE

TO BE THAT PRECISE BECAUSE YOU ARE SAUTEEING AND THEN BLENDING HOWEVER WITH POTATOES YOU MAY WANT TO CUT UP SMALLER SO THEY COOK QUICKER
HEAT 2 TBSPS OLIVE OIL IN POT UNDER MEDIUM HEAT
ADD VEGGIES AND SALT AND PEPPER
STIR FOR 1 MINUTE AND COVER AND TURN HEAT DOWN FOR 2 MINUTES
TAKE OFF COVER AND ADD CHICKEN STOCK
COVER AND SIMMER 10 MINUTES
REMOVE FROM STOVE AND LET COOL ABOUT 20-30 MINUTES
USING A CUP, SCOOP OUT VEGGIE MIXTURE AND POUR INTO BLENDER. ONLY PUT MIXTURE UP TO LEVEL ABOUT HALF WAY UP THE BLENDER. BLEND. IF VEGGIE MIXTURE NOT TURNING SOUPY, THEN ADD MORE BROTH FROM POT. USUALLY BELND FROM 45 SECONDS TO 1 MINUTE
POUR INTO A BIG BOWL AND BLEND REST AS PER #8
WHEN ALL HAS BEEN BLENDED PUT BACK INTO POT AND ADD MILK. TURN HEAT TO LOW AND TASTE. AT THIS POINT ADD MORE SALT TO TASTE – TO ADD A KICK YOU CAN ALSO THROW IN SOME HOT PEPPER OR A FEW HITS OF HOT SAUCE
COOK UNCOVERED FOR 5 MINUTES, REGULARLY STIRRING EVERY 30 SECONDS OR SO.
AT THIS POINT YOU CAN EAT IT HOT AND OR LET IT COOL.
PUT SOUP IN COVERED CONTAINER IN FRIDGE AND ENJOY OVER NEXT FEW NIGHTS
RADISH AVOCADO SALAD
1 POUND RADISHES CLEANED AND SLICED THINLY
1 AVOCADO – CUT IN CUBES
GOOD PINCH OF SALT
SLIGHT PINCH OF PEPPER
JUICE OF 1 LIME OR LEMON
PINCH OF CUMIN (OPTIONAL)
THOROUGHLY TOSS ALL INGREDIENTS TOGETHER AND LET SIT FOR ½ HOUR - SERVE
POLENTA
1 CUP INSTANT POLENTA
THE RATIO IS 1 CUP OF POLENTA TO TWO CUPS OF LIQUID. THE MORE LIQUID THE CREAMER IT IS, BUT NOT TOO MUCH MORE
SALT AND PEPPER
½ CUP SHREDDED PARM OR MOZZARELLA
HEAT 2 CUPS OF WATER OR 2 CUPS OF CHICKEN BROTH. FOR A RICHER POLENTA, SUBSTITUTE MILK FOR 1 CUP OF WATER OR CHICKEN STOCK – AND A PINCH OF SALT, PEPPER AND GARLIC POWDER.
WHEN THE POT BEGINS TO SIMMER, POUR IN POLENTA SLOWLY

BUT

AS YOU POUR USE A FORK TO CONSTANTLY STIR THE POLENTA – HEAT LEVELS ARE IMPORTANT HERE – YOU DON'T WANT IT TOO HOT OR IT WILL START BUBBLING AND POPPING AND SPRAY HOT POLENTA ON YOU. LOWER HEAT IS BEST.
WHEN ALL POLENTA HAS BEEN POURED IN, WHIP THAT BAD BOY. IF IT SEEMS TO BE THICKENING UP TOO MUCH, ADD ABOUT ½ TO ¾ CUP OF MILK, STIR A FEW MORE TIMES AND TURN HEAT ALL THE WAY DOWN AND COVER.
LET COOK ABOUT 12 TO 15 MINUTES MORE, UNCOVERING AND STIRRING EVERY 30 SECONDS OR SO AND ADD A LITTLE MORE MILK IF YOU NEED TO IF IT IS TOO THICK.
TASTE AT THIS POINT AND SEE IF IT IS RIGHT THICKNESS AND TASTE FOR YOU – THEN ADD SALT PEPPER AND GRATED CHEESE AND STIR WELL. COVER AND TAKE OFF STOVE AND LET SIT COVERED FOR ABOUT 5 MINUTES
TO MAKE AN EASY DINNER, AT STEP 5 YOU CAN ALSO ADD SOME COOKED LEFT OVER CHICKEN OR PORK OR BEEF AND EVEN THROW IN A COUPLE OF BIG HANDFULLS OF SPINACH. MIX WELL AND RETURN TO STOVE AT LOW HEAT FOR 2-3 MINUTES – YOU MAY NEED TO ADD A LITTLE WATER TO MIX EVERYTHING AND ALSO ADJUST SALT PEPPER
RICE COOKER RECIPES
RICE COOKER COOKING IS A NO BRAINER WAY TO COOK. WHEN YOU ARE TOO TIRED OR WANT TO COOK FOR A FEW FOLKS THIS IS THE WAY TO GO. A BASIC RICE COOKER CAN BE BOUGHT AT ANY LARGE DEPARTMENT STORE FOR AROUND 30 TO 40 DOLLARS.
THE BASIC RECIPE IS A LITTLE LESS THAN 2 CUPS LIQUID TO ONE CUP RICE – WITH BROWN RICE ADD A LITTLE MORE LIQUID. AND TO MAKE THE RICE REALLY RICH AND FLAVORFUL SUBSTITUTE CHICKEN BROTH FOR THE WATER. FINALLY, CONSIDER USING OTHER GRAINS LIKE QUINOA, (VERY HIGH IN PROTEIN) OR BARLEY AND USE THE SAME RATIOS AS WHITE RICE. QUINOA IS ABOUT A 1.5 TO 1 RATIO.
FOR A SIMPLE DINNER:
2 CUPS RICE
4 CUPS WATER
2 CHICKEN BREASTS (SKIN OFF), CUT UP IN CUBES
ANY VEGGIES LIKE SPINACH OR BROCCOLI (CUT UP)
SALT, PEPPER, HOT RED PEPPER
2 TBSP SOY
1 TBSP RICE VINEGAR
1 CUP CHOPPED CILANTRO
POUR ALL INGREDIENTS EXCEPT SOY, VINEGAR AND CILANTRO IN RICE COOKER –
AFTER DONE BUTTON POPS LET SIT FOR ANOTHER 10 MINUTES – OPEN UP AND STIR IN REMAINING INGREDIENTS

YOU KNOW I DON'T KNOW ANYTHING ABOUT DESSERT SO YOU ARE IN YOUR OWN – IF YOU DECIDE TO MAKE DESSERTS, BUY A MEASURING CUP