From the L.A. Times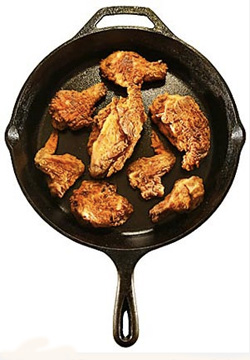 Fried chicken is a beautiful thing.

Nothing beats the simplicity of a tender, moist piece of meat, delicately seasoned and lightly dredged with a dusting of flour, and then baptized in a pool of sizzling fat to crisp, golden perfection.

Quintessential comfort food that it is, fried chicken is unpretentious. No haughty airs here. Eating with your fingers is not only acceptable, it's all but required.

So maybe it's a little surprising to find that fried chicken has become the hot culinary muse of the moment. Chefs, meet Eliza Doolittle. Fine cuisine, meet fried chicken.