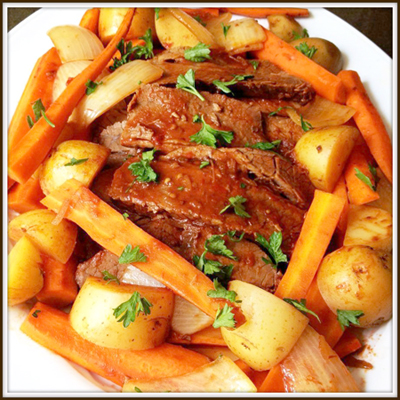 My friend Bobby is a really good cook. OK I know, we all have friends who are really good cooks but my friend is also really, really, REALLY brave. He doesn't just cook for family and friends the way a lot of good cooks are happy to do, just leaving it at that. No Bobby cooks for famous food critics. Who does that? That's like inviting Joan Didion or Richard Price to come read my stories. I'd be physically ill.
But Bobby invites Merrill Shindler, editor of the Zagat Los Angeles Survey, host of KABC's radio show, Feed Your Face, author of several cookbooks including "American Dishes" and thousands upon thousands of restaurant reviews, and his wife over with a few other couples quite regularly. They are neighbors and as friendly neighbors they are prone to eating together. Yikes!!
Bob and his brother Peter Kaminsky, the noted food writer, are east coast guys who grew up loving to eat. Their grandparents owned and lived above a candy store in New Jersey. Bobby remembers his grandmother cooking brisket on the stove upstairs and running up and down to and from the store to brown it, with the candy store smelling like roasting meat and onions! After Peter graduated from Princeton, he used his degree to get a cabbie's license so the brothers could drive all over Brooklyn searching for ethnic dives to eat in.
When Bobby graduated college he moved to Boston and worked at Joe's Blues Bar as a bartender / bouncer / fill in guitar player. He'd often invite some of the out of town bands back to his place for home cooked meals. Calling food a "social lubricant" he'd get to hone his guitar skills with some of the best blues guys around while feeding them pasta with home cooked red sauce or his grandma's brisket.
Moving back to New York City in the late 80's when chefs were just starting to become "rock stars" he lived in the East Village where he had to navigate a path over and around junkies napping in the streets to get to Russ and Daughters to buy primo smoked fish. He sees that as just part of the adventure of living a passionate life.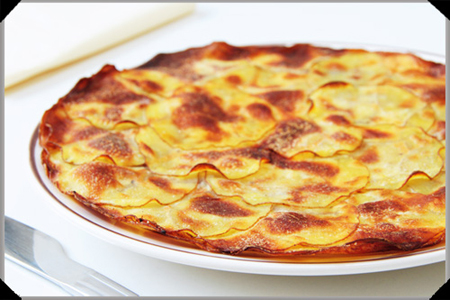 Cooking is a mainstay of this family man, surrounded by his beautiful wife, two grown daughters and many, many friends. The question is usually what's cooking in the Kaminsky kitchen, or what's Bobby got on the BBQ? This is all well and good, but the question remains, how'd he get so brave? It's one thing to cook for family and friends but to cook for someone who rates cooks for a living, takes Chutzpah! But it's not a problem for Kaminsky who maintains that "people get interesting around food" and feeding his neighbor, Merrill, is just an everyday part of this very interesting life he has chosen to live. So what does this guy serve the food critic for dinner? Recently it was Surf and Turf with his AMAZING Potatoes Galette. Amazing as in if you skipped the salmon and the flank steak, as perfect as they both were, one could dine like royalty on Bobby's Potatoes!
Working day to day as co-creator and co-producer of the Kennedy Center Mark Twain Comedy Awards Show and as a partner of Rip Tide Music Licensing Company, Bobby is blessed to make a living following his two other passions, comedy and music, never having had the desire to take his cooking skills to the next level. But he sees them all as being inter-connected. Food, laughter, music; talk about feeding body and soul! He's has said that "food is like music; a big gumbo of styles". He's a guy who calls pastrami his "new controlled substance" and isn't afraid to cook for food critics. Bobby Kaminsky is not just brave, he's a hell of an interesting guy to have for a friend.
Potato Galette or Bobby's Patagonian Latkes
(Adapted from 7 Fires: Grilling the Argentinean Way by Argentinean Chef Francis Mallman with brother Peter Kaminsky and then made his own!)
4 potatoes washed and sliced very thin
2 tablespoons clarified butter
1 onion sliced thinner than potatoes
Brush caste iron pan with butter and heat pan.
Layer potatoes in a circle until you have 2 layers.
Layer onion slices on top of potato layers.
Make another layer of potatoes on top of that.
Cook on stove over medium heat. You can put another caste iron pan on top while cooking to flatten it out. Put a kettle in the pan for extra weight.
Keep an eye on it. Check bottom to see if crust is nice and brown.
When bottom is crisp butter the other chaste iron pan and flip the potatoes into it so the crispy browned potatoes are now on the top while you brown the new bottom.
Drain on a paper towel and then reheat on a cookie sheet, sprinkle with Kosher salt just before serving. Can be made ahead of time and reheated for 10 minutes at 350 degrees F.
LA based Writer, Annie Stein, has written for C and More Magazines, NYTimes and is a regular blogger on Huffington Post. She runs creative writing workshops for at risk teens.