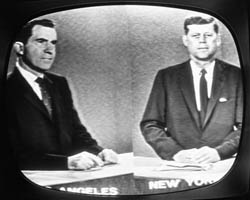 In 1960, you still had to be twenty-one to vote for president, so there it was, a first for me. And there was that sun-shiny John F. Kennedy, running for president against the perspiring "devil". My boy-friend (soon to be my husband but I didn't know it yet) and I invited the same group over to watch the returns that had been with us to watch the infamous tv debate.

We thought we were such hot shots. People over for dinner. Sitting on the floor. Loads of beer and something we all seemed to like then – sangria. And chili.

Chili. Something our mothers never made. Something that was hip, and cheap, and could feed twenty people. That's what we made the night of the debate, and that's what we were making again. After all, we did have a big spaghetti pot. And we had an assortment of un-matched soup bowls. And almost all the spoons we would need.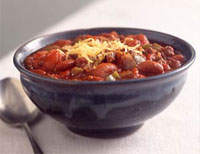 Chili was something I made a lot when our kids were little. I don't think there was a time, as I was ladelling out their supper, that I didn't tell them about the sunny, hopeful chili suppers their dad and I made for our friends when we thought everything in America was about to get better. Butof course I always had to end the story with, "and then, kids, oh my G-D, that awful November day." Somehow they always listened as though it was the first time they heard the story.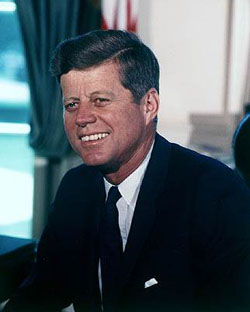 As I remember those days, the 1960 days, the sun really did seem to be always shining. There was the gorgeous young person who would change everything – with that smile. He was one of us. Everything felt hopeful. Our lives were being motored forward, and our country seemed to be in the
exact same frame of mind.

I could give you my recipe, if I remembered it, but no worry because I am completely sure that every single person in the world makes chili better than we did. We used Minute Rice, for G-D sakes. And of course tomatoes, and onions, and lots of ground beef, and three alarm mix. Anyway, it wasn't really the recipe that mattered.

Diane Sokolow is a film and television producer. She resides in New York.