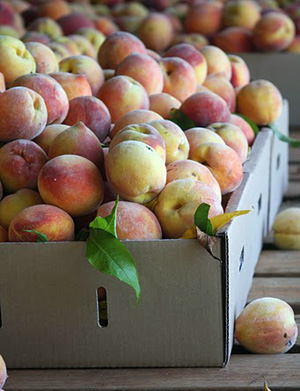 It's the end of summer. And I always get nervous that it's almost the end of peach season (which is true). So the race is on over here to figure out all the things I can do with peaches before the summer ends.
I spent a summer once on a farm in Pennsylvania. We had fresh yellow peaches every day from the Amish Farmer next door. We ate them for breakfast, sliced with their skins on, in a bowl, with unsweetened heavy cream poured over them (not too heavily, not like cereal) and walnuts if we were feeling adventurous. It was a delicious way to start the day.
There was peach cobbler once a week in the summer when I was growing up. Perfect with a real pie crust on the top. And then when I started entertaining for myself, peach praline pie was one of my favorite things to make.
Here are some of our favorite peach recipes. Tell us yours!
Peach Lemonade | Noble Pig's Peach Margaritas | Sangria with Sparkling Wine and Stone Fruit
Ginger Peach Preserves | Fresh Peach Jam with Bourbon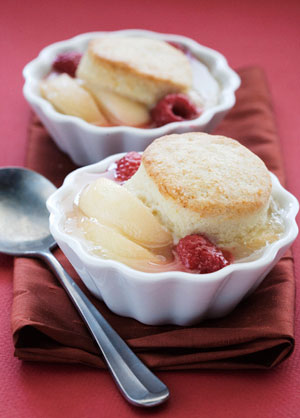 Cornbread Crisps with Peach Salsa | Blue Cheese and Peach Chutney Crostini
Peach and Pecan Chicken Salad | Peach Salad With Goat Cheese and Hazelnuts | Pork Chops with Peach-Ginger Chutney
Fresh Peach Tart | Iron Skillet Peach Pie | Peach Galette | Fresh Peach and Cinnamon Ice Cream | White Peach Sherbet | Grilled Peaches Stuffed with Mascarpone Cheese and Rosemary | Grilled Pound Cake with Warm Peach Coulis and Chantilly Cream | Amaretto Peach Bake with Honey-Lemon Olive Oil Cake | Peaches in Sauternes | Blackberry and Peach Crisp | Peach and Tart Cherry Cobbler with Sour Cream Biscuits | Summer's Best Fresh Peach Cobbler | Peach and Raspberry Cobbler