by Alison Wonderland Tucker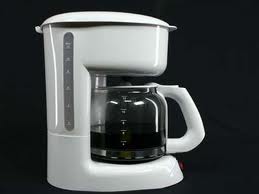 I stumbled into my kitchen, poured the beans in the grinder and pushed, fumbled to separate the filters, filled the pot with water and leaned against my wall oven to wait for the delicious healing brown liquid to brew.
That's when it hit me.
Milk. Fuck.
I scrambled to the fridge to find my worst fear fully realized. There was not one drippy drop's worth of cow juice in there and I'm just not a black coffee girl. I grabbed my sunglasses and my keys and drove down the hill to my local Chevron station- which was open early and relatively non judgemental for the morning breath/ morning hair/ jammies wearing mess that I was that morning. I grabbed a half gallon of milk and plopped it on the checkout counter.
"$4.00 please." said the uniformed Chevron employee. "Ok." I muttered and reached into my pocket to get the cash.
Suddenly it hit me like my alarm clock had just rung. "Wait a minute, $4.00? How can it be $4.00?? It's a half a gallon of milk!!!" The checkout guy beamed with pride. He looked me straight in the eye and declared "I was ripping you off!" He grinned ear to ear.
I just stood there. I could find no witty retort. No smart comeback. I was stupefied.
"$2.20, ma'am."
I handed him the money and then hightailed it home to drink coffee and review my life choices.
This happened years ago, when I lived in Los Angeles. His was a pretty masterful plan really. I bet half the bleary eyed folk who drove down to the Chevron to get milk for coffee didn't question him at all. I bet he makes a killing on the caffeine compromised. Well, "a killing" might be a bit of an overstatement, but he was fearlessly ripping me off and then thrilled to brag about his mission.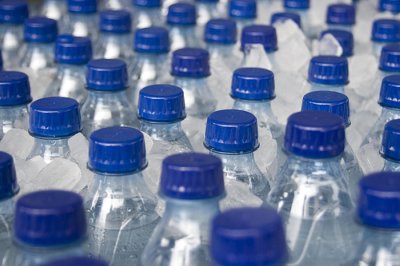 I can find countless examples of this practice in today's marketplace, but my absolute favorite is the insane overcharging for water- be it straightforward bottled water or water infused with 20 different vitamins or nutrients that will make you smarter, faster, thinner, and richer. The stuff we imbibe when buying bottled water has often been less scrutinized than our local municipal water systems. We have been sold the idea that our tap water is poisonous, when in fact, most of the bottled water we buy comes from less investigated systems. Purchasing bottled water takes focus and pressure away from maintaining our municipal water systems – which we rely on whether we drink it or not. I'm not even going to get into the tragic effect the bottles have on the environment – and the possible poisons in those bottles themselves.
You know they call bottled water "Blue Gold" because the industry is so booming. I can't help thinking those fat cats looking out from their mansions are grinning to themselves thinking "I was ripping you off."
Here's something to ease your mind and quench your thirst. You can drink it straight or use it to infuse your daily bottled (tap) water. It's so delicious and not over-sweetened. I can't promise you it will make you smarter, faster, or thinner but it will make you happy and that's all that matters.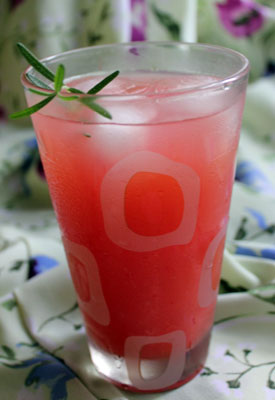 Watermelon, Rosemary Lemonade
Ingredients:
3 cups water
1/2 cup sugar
3 long stalks of rosemary
1 cup lemon juice
4 cups watermelon, cut into cubes
Ice
Instructions:
Place water, sugar and rosemary in a pot over medium heat and simmer until the sugar melts and the rosemary infuses the mixture, about 5 minutes.
Stir in the lemon juice.
Place the watermelon cubes into a food processor or blender and pulse until it's liquid. Strain to remove seeds.
Stir watermelon juice into lemon mixture, add ice and enjoy!
Alison Wonderland Tucker is a chef and caterer who lives and works in New York City. She writes about her love of food and life as a chef on her blog A Wonderland of Words.