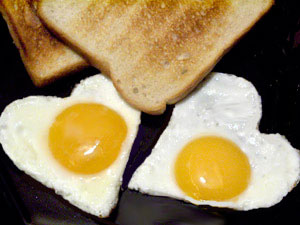 My husband Chad went to New York recently to drop our oldest daughter Lena off at college. That same week, our 14-year old attended a cheer camp at UCLA for four days giving me a rare glimpse into the gaping maw of my Empty Nest Future and lemme tell ya, it was bleak.

I won't mince words. I walked around the house weeping. No kidding. I went into Lena's room and smelled her pillow and the skeletal remains of her wardrobe. Each article of clothing summoned a sweet memory that only served to drive the knife in further, launching another torrent of bawling.

"Oh, those Gladiator's from Urban Outfitters that I warned her not to wear at Coachella. But didn't we have a kick-ass time?' (Sob) "Oh, and look at this high collared floral shirt that she called "sexy secretary" when she wore it with that over-the knee pencil skir-hir-hir-hir-hirt, oh God, oh God, my ba-bee-he-he-he-he-heeeee." I just stopped short of falling to my knees, pounding my chest and bellowing "WHY, WHY?"

Why, what, you fuckin' idiot? Your kid got into the college of her choice and she's off to the biggest adventure of her life in New York City no less. Believe me, I'm excited for her. This isn't some Grey Gardens kind of shit. I'm just lonesome for her.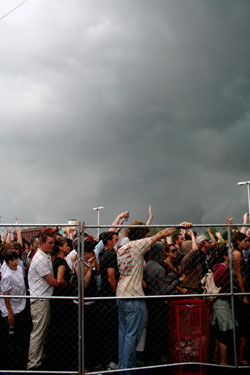 Coachella
I'm fully cognizant of the fact that, for the most part, I've put too many eggs in the parenting basket. Sure, I have a career, (I even have hobbies) but if I were to be completely honest, there's nothing that's given me more pleasure (and pain) than being a mom.

I remember how little time I spent thinking about or interacting with my folks once I left home. My relationship with my mother was vastly different than the one I have with my girls, but they seem to be following in my indifferent footsteps as they both mature and "separate". How dare they?!

Obviously generations before have accepted this inevitability. Did my folks suffer this much? How could they not? But they never burdened me with it. It's shameful to admit, but for me and some of my generation, my prolonged childhood hasn't gotten me to the place I'm supposed to be emotionally. I don't have the stoicism of past generations when it comes to this transition. I don't ever remember my parents facilitating the gauntlet of educating me as I have done for my kids. They were never as hands on with my homework as I am with mine. They were never subject to the oppressive schlepping I endured in supporting my children's talents and dreams. I could just take the bus. It was a different time. And going with me to see, say, Taj Mahal at The Ashgrove? Forget it. But I went with Lena to Coachella and loved it.

So, as a result, I'm not the plump, jolly, mom wiping her hand on her apron while pushing away some strands of hair that escaped my white bun. I'm not standing on the front porch, shielding my eyes from the sun with one hand, while waving with the other as my kids LEAVE ME!!! After I wiped their poopy asses and sang Wheels On The Bus!

I'm not Lindsay Lohan's mom either, mind you. Its not like I wanted to go to college WITH her or anything. But it feels like being dumped by a guy. "Why won't she just call?" I'd whine. Chad would say something like "because things are going well." That's probably true and I'm not so self-centered as to not be comforted by that. I bought too many plums at the Farmers Market the other day. I thought I'd send them to her, but I left a message on her cell phone asking her if she wanted me to. I never heard back. (Sigh)

Then, just the other day, she called to tell me she'd gone to a Farmer's Market that was near her dorm. She's also been calling to tell me about the restaurants she's tried. She cares!
Laraine Newman is a founding member of The Groundlings Theatre Company and an original cast member of Saturday Night Live. She lives in her hometown of Los Angeles with her husband and two daughters.