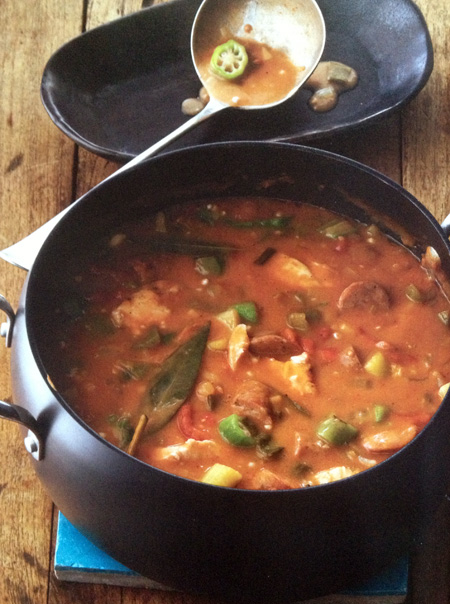 Making gumbo is a ritual in my family. We make it when the New Orleans Saints play their first game of the season. We make it after Thanksgiving. We make it Super Bowl Sunday. We make it for just about any occasion that falls between Friday and Sunday, since it gets better every time we heat it up and we want those three days to enjoy it.
Gumbo is the reason for the big variety of hot sauces in my fridge. It's also one of the reasons I work out at least an hour every day. And it reminds me of when my family lived in Shreveport, Louisiana.
It's no accident that all of the food I'm passionate about leads back to family. It was Faith Ford, a born-and-raised Louisianan, though, who first introduced me to the food from the Creole State. She made an amazing gumbo, along with mind-blowing black-eyed peas that are a Southern tradition on New Year's Day. They're thought to bring good luck and wealth.
But it wasn't until my youngest brother, Pat, married his wife, Stacy, who is also from Louisiana, that we all became gumbo zealots. You get a good sense of the two of them as soon as you find out their recipe begins with a six-pack of beer---and those are for the cooks (they assume at least two cooks) to consume as they make the gumbo.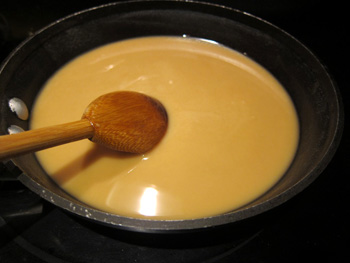 I always say you can feed an army with their recipe. But you almost need an army to stand watch as you make it. They estimate it takes 2-5 hours, depending on the amount of prep, and the number of beers. Tom and I spent forever the fire time we made it. We had to take turns stirring the roux because our arms got so tired. The roux is a mix of flour and oil that you stir constantly so that it won't burn. If it burns, it's ruined, Stacy told us, and you have to start over. "But keep sipping your beer," she added.
After many years of practice, I have this step down to 20 minutes. The rest still takes time, and that's the point. Hurrying a gumbo would be about as pointless as mixing the rice in the same pot. It would ruin everything, including the time you spend sitting around visiting while the gumbo simmers. There's wisdom in all cooking.
After you've added your sausage and turkey (I don't like to mix sausage and shrimp), you only have one more crucial step. That's to taste it and decide if it's spicy enough for you. Pat and Stacy like it inhumanly hot. Tom is nearly as intemperate. You can find me a couple of rungs down the heat ladder. What I like about the last step, though, it that it's like life itself. It's the Tao of gumbo. You decide how much fire you can handle--then go for it!Someone will usually rescue you with a cold drink if things get too hot. And that's a good life lesson, too.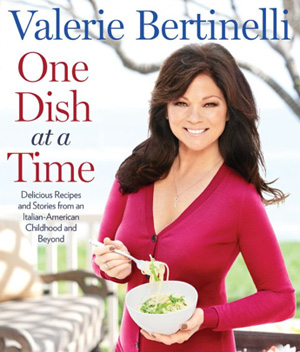 PAT AND STACY'S GUMBO
From One Dish at a Time
Ingredients:
Stock:
2-3 pounds of skin, bones, and neck of roasted turkey or chicken
1 large white onion, quartered
2 carrots, cut into thirds
3 ribs celery, cut into thirds
2 tablespoons black peppercorns
1 cup of fresh flat-leaf parsley
Gumbo:
1 cup plus 2 tablespoons canola oil
1 cup all-purpose flour
6 ribs celery, chopped
3 green bell peppers, chopped
1 large white onion, chopped
1 bunch scallions, chopped
8-10 cloves garlic, chopped
2 cans (15 ounces each) diced tomatoes
12 ounces andouille sausage, sliced into 1/2" pieces
12 ounces smoked sausage, sliced into 1/2" pieces
2 tablespoons kosher salt, or more to taste
1 tablespoon freshly ground pepper, or more to taste
1 tablespoon cayenne pepper, or more to taste
3 bay leaves
2 10-ounce boxes frozen okra
Meat from roasted turkey or chicken, cut into bite-sized pieces
15 cups cooked white rice
Hot sauce of your choice
To make the stock:
Place the turkey, onion, carrots, celery, peppercorns, and parsley in a large soup pot. Fill the pot with water to cover the ingredients by 2". Bring to a boil, reduce the heat and simmer, uncovered 1 1/2 hours, skimming foam off the top as necessary. Strain and discard solids.
To make the Gumbo:
Warm 1 cup of the oil over medium heat until hot. Add the flour to the pan all at once, whisking until the consistency is uniform. Cook the roux, whisking occasionally, until it is the color of peanut butter, about 20 minutes. Do not let it darken any further. Gently add the celery, bell peppers, onion, scallions and garlic to the pan, as the hot roux may spatter. Stir with a wooden spoon until the onions begin to soften, about 5 minutes.
Add about 1 1/2 quarts of the stock, or enough to just cover the vegetables and stir to combine. The our may separate. Add the tomatoes with their juices, sausages, salt, black pepper, cayenne and bay leaves, and the remaining stock. Cover and bring to a boil, then reduce the heat and simmer 20 minutes.
Meanwhile, heat the remaining 2 tablespoons oil in a medium skillet over medium heat and add the okra. Stir and cook until the okra's gel dries out slightly, about 15 minutes. Add to the pot.
Taste the gumbo for seasoning and adjust as desired, with hot sauce. Add the turkey or chicken chunks and serve, or simmer as long as 2 hours more to concentrate the flavors.
"Reprinted with permission from One Dish at a Time: Delicious Recipes and Stories from My Italian-American Childhood and Beyond
by Valerie Bertinelli (Rodale, © 2012). Gumbo Photo Credit: Quentin Bacon."