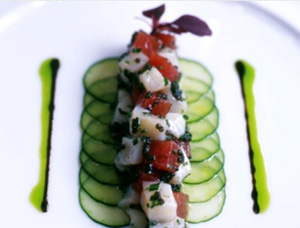 Working on an article for Bespoke Magazine about multi-course upscale dining, I interviewed Chef Gabriel Kreuther at MoMA's The Modern.
We talked on the phone for half an hour during which time he told me about his culinary background ("Alsatian"), his opinion about double-digit multi-course dining like Thomas Keller's 24 course-meals ("afterwards, aren't there maybe 2 or 3 dishes that were memorable? why not just have those next time.") and why he loved cooking in a museum ("the art inspires me in the kitchen").

At the end of the conversation he offered, "Next time you're in New York, I want you to come to the restaurant and taste my food." Happily I was flying into the city the next day so I could accept the invitation.
His multi-course meal took ten dishes, four deserts and 6 wine pairings before we folded up our napkins. I had a combination of dishes with meat, seafood and vegetables. My wife was served pescetarian dishes. All the dishes were beautifully plated. The flavors exquisitely structured. The wines, many from Alsace, were crisp, light and delicious.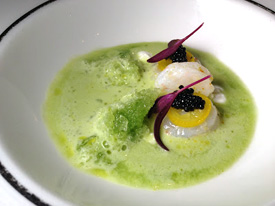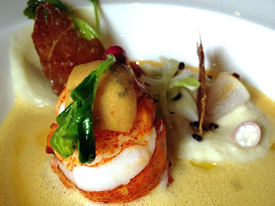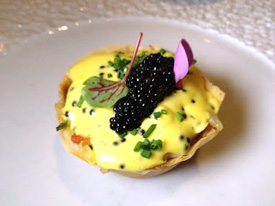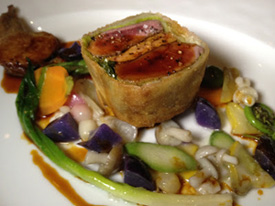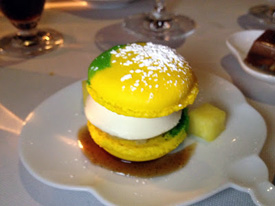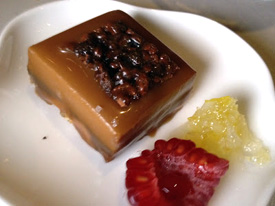 Sitting at a table along the window, we had a good view of the sculpture garden where a cocktail party was in progress with waiters passing around appetizers and wine. The sun set. The garden was reduced to shapes with over head lights picking out a detail here and there. Inside the feeling was muted elegance. A very different feeling from the large and boisterous Cafe on the other side of the thick paneled wall.
The Modern at MoMA: 9 West 53rd Street, New York, NY 10019 | 212-333-1220
David Latt is an Emmy-award winning television producer who turns to cooking to alleviate stress. He shares his experiences with food and his favorite recipes on his blog Men Who Like To Cook.