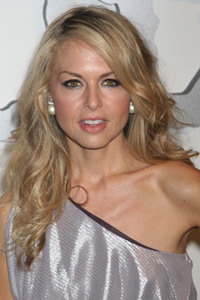 Merrick and I had the honor of attending a costume jewelry auction at Decades hosted by the original Zoebot herself—Rachel Zoe. I die! Events don't get much better than that. The people watching was on another level. Dresses from every decade, necklaces bigger than my head; heels for which the word "high" doesn't even begin to describe it; and Hermes bracelets on every wrist in the house.

As amaazing as the outfits were, the hors d'oeuvres were offensively wafer sized and even at that scale, the pin thin socialites were turning their noses up at them. The server looked shocked that I even took one and, god forbid, ate it! It was tuna tartar with wasabi caviar by the way and it was delicious (despite its miniscule size). Merrick had a vision of throwing a Sprinkles cupcake into the crowd and watching the emaciated socialites knock each other out with their Chanel handbags as they fought for the red velvet treat.

Don't get us wrong. Merrick and I love skinny as much as the next Angelenos. Merrick practically coined the term manorexia and I may or may not be responsible for the offensively amoral www.thisiswhyyoureskinny.com blog. But even we had to pig out after that event.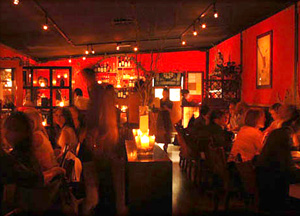 So we went to Yatai, a very cute, very loud and very cheap Asian tapas bar that we had both kept hearing about. It was amazing (and I've since been back twice). They have an extensive list of soju and sake based cocktails and about a half dozen Asian beers to choose from. And the lengthy menu has something for just about everyone. The tempura pumpkin with curry powder is a must—sweet and salty and fried (read: heavenly). The spicy tuna on crispy rice is pretty standard but delicious. The baked crab hand rolls are great and at $3 a roll are pretty hard to pass up. And if you're feeling brave enough, the Buta Kimchee (stir fried pork with kimchee) is incredible.

It's pretty small, so I'd make reservations if you're going on a weekend, but they project cool, indie films in the courtyard outside, so if you do end up waiting, you won't mind that much.
Yatai Tapas Bar, 8535 W Sunset Blvd # 1, West Hollywood, CA 90069, (310) 289-0030
Maia Harari is a writer and choreographer, born and raised in Los Angeles. You can follow her on twitter at www.twitter.com/maiacalypso.