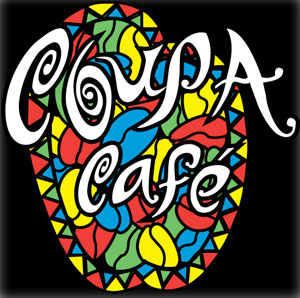 Shakespeare once wrote, "a place for all reasons and all seasons" and those words are a great intro to Coupa Café, a lively restaurant and wine bar situated on North Canon Drive in Beverly Hills. I know there are about 15 restaurants along that well-known restaurant row and at least 13 of them are Italian and another one is Chinese. So if you are looking to dine on cuisine that is different and delicious then the Venezuelan treats at Coupa Café are your best bet. A very welcoming aura pervades the spacious dining room, with the umber painted walls, friendly bar and large outside patio. Well-informed staff serve breakfast, lunch and dinner and can answer any of your questions.
The owner Camelia Coupal who hails from Venezuela is well versed in her nutrition and cuisine. She works in tandem with the modern slow food movement and promotes the use of organic and fair-trade ingredients. This has been a family business for 30 years and besides the Coupa Cafe in Beverly Hills her family have opened four Coupa Cafés - on the grounds of Stanford University, one in downtown Palo Alto and of course the parent one in Caracas. The Coupal family also roast their own 100% Arabica shade grown coffee beans that are purchased from Fair Trade producers in Venezuela and a tasting treat is the coffee for sure! Not only was I was impressed by the food but when Camelia told me about the work she is doing in Africa teaching culinary skills and good nutrition, as well as management skills to the under privileged in orphanages, my respect for her and her work knew no bounds.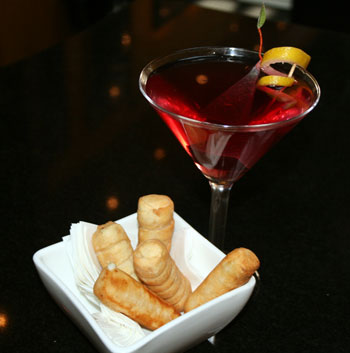 The menu has a great selection for varied tastes and their servers will discuss textures of this delicious cuisine quite fully for the new and returning patrons. Treat yourself to a board of Venezuelan appetizers called Pasapalos. They are original finger foods with imported fresh Venezuelan cheeses and include Empanaditas, a traditional wheat and gluten free deep fried casing around ground beef; Maracuchitos, which are delicious wraps of sweet fried plantain around fresh white cheese; Tequeños with queso paisa– fried white cheese sticks wrapped in flour dough served with homemade guava sauce - a typical treat in Venezuela for weddings and grand occasions; Mini Cachapas (fresh corn pancakes with Queso De Mano, and Arepitas with Queso Guayanes, served with guasacaca (a traditional Venezuelan sauce) and in fact all these dishes are served with pots of typical Venezuelan sauces.
This is definitely comfort food of the highest degree with an influence of the Caribbean. As with most cuisines, there is the typical ethnic food, which in Venezuela corn is a staple ingredient. The Arepas, which are cornmeal griddle delights stuffed with whatever your heart desires including reina pepiada (chicken salad), catira (shredded chicken with cheese), carne mechada (shredded beef), domino (black beans with cheese and cream), cami's (sweet fried plantains, queso guayanes, and avocado)…the list is endless and for vegetarians, there is the option of an Arepa stuffed with grilled eggplant, caramelized onions and heirloom tomatoes.
Two of the "especialidades de la casa", which are the main Venezuelan entrees are the Polvorosa De Pollo, an amazing shredded chicken crumbled crust pie with raw sugar cane pulp, the perfect sweet and savory combination. And Pabellon, the national dish of Venezuela (rice, black beans, shredded beef, sweet fried plantains and mini arepas).
There is also an international menu for those who do not want to try the Venezuelan treats, but do yourself a favour and go beyond your narrow limits to enjoy all that Coupa Café offers…you will certainly be pleased.
Every day between 4pm to 7pm there is a fun Happy Hour.
Coupa Café
419 North Canon Drive, Beverly Hills 90210
Tel: 310.385-0420
www.coupacafe.com