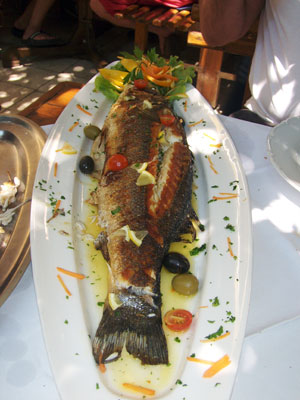 My wife, Peggy, and I recently returned from a cruise from Barcelona to Venice with a few extra days in the Veneto for wine tasting and despite being an occasional internet food blogger (and therefore a food expert without any real knowledge or training – I do so love the internet), we still learned a few things that might help you eat and drink your way across Europe. Enjoy!
Eat the local food: I know that this can be scary for some, but just do it. Even though Peggy and I were on a cruise, we found plenty of chances to eat off the ship, and part of the fun of traveling is trying what you've never had before, or just the better, more authentic local versions of the dishes found at home. For Peggy and me, this meant mounds of homemade pasta in every shape, size and texture – and pasta is never scary. In Sardinia, the pasta was fregola, which looks like big couscous, tossed with local shellfish and bottarga, a local specialty of cured fish roe that has been salted and preserved and then grated over the pasta (okay a little scary, but amazingly good with a briny deep sea flavor). In Malta, we were told rabbit was the local staple and while the few times Peggy and I have eaten rabbit it has felt a bit like eating the Easter Bunny, the fried rabbit was fantastic, with a crisp and sticky garlicky outer shell covering the tender sweet meat. (Once, in Sweden, we were told to try the reindeer, which we ate and enjoyed, but then it felt like eating Rudolf.) In Hvar, Croatia, a small beach resort town, the fish is brought in fresh, and then grilled with coarse salt. We were told to eat it and we did. No regrets.
Corollary to the above - Trust the waiter if he seems to really care about food and his restaurant: I had assumed that waiters at restaurants that cater to tourists from cruise ships might not be all that concerned about their guests. This was just plain wrong. At almost every restaurant off the ship, the waiters wanted us to like their city and its food. It was the waitress in Hvar that told us of the amazing fresh caught sea bass and how perfect it is when simply grilled. (What she didn't tell us was that one sea bass could have fed half a dozen people, but Peggy and I overlooked this as we gleefully finished it all.)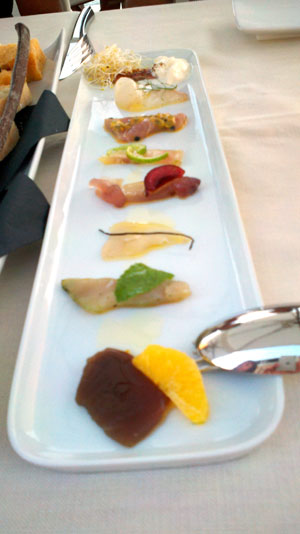 On our last night of the cruise, we had an overnight stay in Venice and decided to have dinner in town. We were lucky enough to find a brilliant little restaurant called Riviera right on the water, with boats passing by as we gazed at a beautiful old Flour Factory that has been converted to a luxury hotel. We were traveling on this trip with our friends, Bruce and Tani Isaacs, and just when we finally had each settled on the multiple courses to come - while cooling off with Bellinis and Rossinis (strawberry and Prosecco instead of the traditional peach and Prosecco of a Bellini) – our waiter, Francesco, came to show us the specials.
There was the fresh blue lobster still moving on a plate that displayed today's fresh catch of sea bass and turbot and more. Francesco told us where the fish came from and how it was acquired by the restaurant. He wanted us to know about the pasta specials and the differences in flavor and texture of fresh pasta from the dried pasta we get at home. He wanted us to know every step that was taken to bring the best quality ingredients to us and in doing so, we knew we found a restaurant that loved its food, would prepare everything right and fresh and natural, and that Francesco was honored to be part of it. He was so proud of the ingredients he was showing us, we had no choice but to follow his enthusiasm and order many of the specials, including a raw fish crudo made with eight different varieties of fish, each with its own light flavoring from vanilla to passion fruit to lime zest.
We ordered the lobster, which was served alongside homemade pasta, and the sweet lobster playing off the lightly textured pasta was divine. And we ordered the sea bass cooked in rock salt that hardens around the fish to create a seal and then is cracked open at the table. The fish was so moist and delicate; it was like eating a dream. Trusting Francesco gave us one of the best meals on a trip filled with nothing but great meals.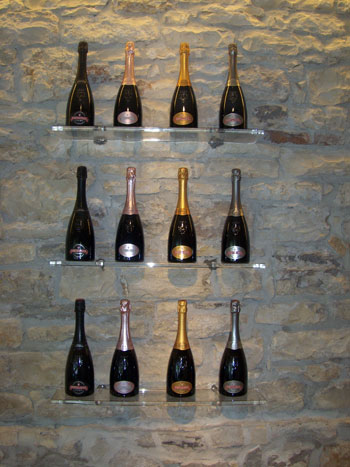 Drink the local wine made from indigenous grapes: Okay, this one works perfectly well when the trip you are on is from Barcelona to Venice and, in our case, ending with wine tasting in Veneto. I don't know if this will work for travel to Russia or the Netherlands and it certainly won't work in Montana. But when in Spain drink Cava, Rioja and Albarino. In Sardinia, it's Vermentino and Cannonau. In Sicily, there are so many great wines, it is hard to choose, but Etna Rosso and Nero d'Avola are our current favorite reds.
In Veneto, we were lucky enough to visit three wineries in Valdobbiadene, where the best Prosecco is made, and three wineries in each of Valpolicella (where they make Amarone, a full-bodied red made from a classic blend of three kinds of dried grapes) and Soave. We also stopped at one winery in the little-known appellation Lugana D.O.C, where we tasted some excellent white wines made with Trebbiano.
Each wine was different with unique flavors and characteristics and the local wines are designed to go with the local foods so it just makes sense to drink them. We even had a pretty decent white wine from Hvar, Croatia.
Will there be a bad bottle or even a good bottle that you just don't like? Sure. Will it still be more fun than a Cabernet or Chardonnay that you have had a hundred times before? Absolutely!
Minor corollary: Don't be afraid to try the desert wine: Desert wines are made in every conceivable style from the light, white, sweet and sparkling of Moscato d'Asti – now a Tani Isaacs all-time favorite despite past claims that dessert wines are too sweet - to Recioto della Valpolicella, a red wine made the same way as Amarone, but with its fermentation stopped before the wine becomes dry. There is something out there for everyone, so try and find it.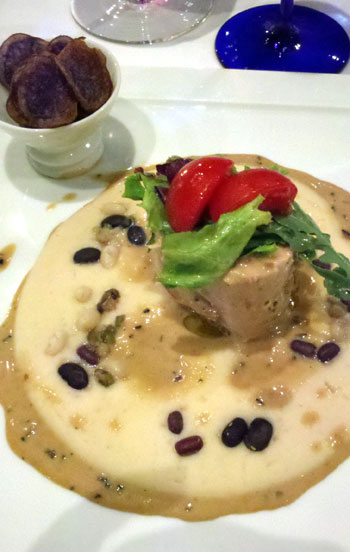 Don't be afraid to take pictures of the food: It took me a long time to come to accept this one, but I finally have – the internet blogger thing might have had something to do with it. If a dish is fantastically beautiful, an actual work of art or just so great that you want to remember it, then take the picture. Being food lovers, many of the best parts of our trips are wrapped up in the meals. We take pictures on trips to capture the best moments, so whether it is the Cathedral in Venice or the suckling pig on a white bean puree with miniature red potato chips at Il Dresco, a two star Michelin restaurant in Verona, we want to remember the moment.
Don't eat pretty gelato: There are thousands of gelato stores all over Italy, with plenty in Spain and Malta as well. Many of the stores have created mounds of gelato with elaborate carvings and then fruit or other decorations on top. Don't eat these. Take a picture and move on. When gelato is designed this way the top of the gelato spends the day melting and then refreezing and then slowly melting again, turning the perfect creamy texture of gelato into frozen crystals. Find a place that makes only enough gelato to sell in one day and where the gelato is tucked well down in its freezer. Search and you will be rewarded.
Eat Pig: We didn't need to travel to learn this one as it is just a staple for living our lives, but you can't go wrong eating pig. On this trip there was the well-photographed suckling pig, endless prosciutto and speck, homemade salumi at several wineries, bacon for every breakfast buffet and a whole roasted pig (well 3, really) one night on the ship. In any and every form, it is just the best.
I could dole out a few other lessons – if you see your gym clothes often enough you might possibly guilt yourself into going to the gym so leave them in obvious places; or don't eat everything on the breakfast buffet on day one as it will all be there tomorrow; or maybe even eat more pig - but as an internet food blogging expert I need to keep a few secrets. After all, I wouldn't want you to claim my level of expertise.
Bob Wyman practices entertainment law as a partner in the firm of Wyman & Isaacs, LLP, but spends much of his time eating and drinking in L.A.