La Duni Love
by Haley Schultheis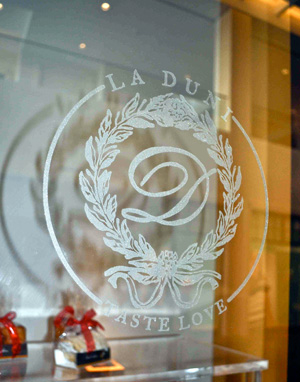 One of my favorite places to satiate my sweet tooth is La Duni in Dallas. La Duni Latin American café and bakery has several locations. Not only is the atmosphere feminine and romantic, the pastries and tarts are sinfully delicious.
And, what better way to spend Valentine's Day than at this romantic café enjoying the delectable coffee menu with a cream filled tres leches cake for dessert. Yes, there is something about La Duni that is dreamy and otherworldly.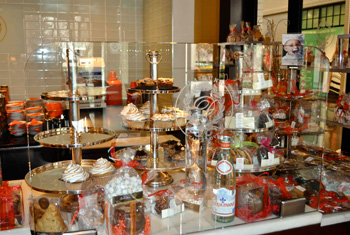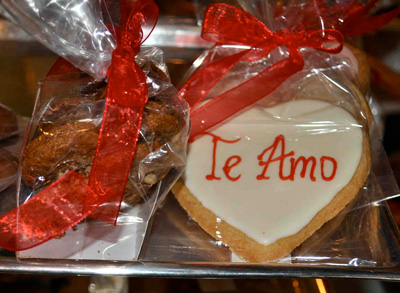 It's the place in Dallas to step back into the time of Casablanca with pianists, polished silver, and love in the air. Oh, and as for the frozen mojito? It's a must! Add strawberries for the perfect Valentine's Day garnish. I just have one request – please save me a cupcake.
Special Valentine's Day menu available, check it out here.
La Duni Bakery: 8687 N. Central Expwy #1516, Dallas, Texas
Haley Schultheis is a writer and blogger based in Dallas, Texas. She founded her blog, Nonsense & Sensibility in 2009 and is a member of the Vogue Influencer Network, the Condé Nast Style Society, and is excited to contribute to One for the Table.
Los Angeles


by

David Latt





Living in Southern California, we enjoy rich ethnic diversity. Those of us who explore culture through cuisine are very happy about that. Located in West Los Angeles, Yabu, which has a devoted...

Read more...

Los Angeles


by

Charles G. Thompson





Is there an uptick in the number of French restaurants in Los Angeles? I certainly hope so. French food = comfort food. At least in the case of Le Saint Amour in Culver City. I haven't kept...

Read more...

New York


by

Paul Mones





I was lucky enough to snag a seat at the hallowed (and reservation demented) Momofuku Ko in New York in early October because someone had (oh my god!) cancelled and I was quick enough to grab the...

Read more...

New York


by

Michael Tucker





The Upper West Side just joined the world. Move over East Village; now us UWS Jews can sneak out of synagogue on the High Holy Days and chow down on steamed pork buns without leaving our own...

Read more...