I have books stashed everywhere. The car. The kitchen. The upstairs and downstairs bathrooms and the living room just in case I'm watching something on TV that isn't recorded and I have to endure the commercials.

This summer I read the following books:

"My Lobotomy
" by Howard Dully: Somewhat tedious, at least what I can remember of it.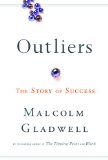 "Outliers: The Story of Success
" by Malcolm Gladwell: Utterly fascinating as the two previous Gladwell books have been. He describes how timing, culture and class are major contributors to success. How one can have natural talent, even genius, but it often takes circumstances the reader might never have considered to optimize these qualities. I knew if I'd just been born in the 1960s, I might have had a better shot at organizing my garage!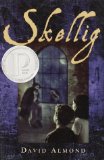 "Skellig
" by David Almond: On the recommendation of Nick Hornby, whose book reviews in The Believer have often steered me off the beaten path and I'm better for it, did an exploration of young adult fiction. Skellig, which I don't understand not having seen made into a movie, is a touching emotional story about a boy who is hiding what we soon learn is a dying angel in his backyard shed. This is juxtaposed with the very personal middle school experience the young protagonist goes through while worrying about his baby sister whose life hangs in the balance.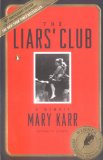 "The Liars' Club
" by Mary Karr: So good I don't even know where to begin. Mary Karr has such an ear for dialogue and her dialogue paints such vivid portraits of her characters. The narrative given by a younger her, tossed around like a cork in washing machine, subject to the whims of the crazy adults around her is tragic and hilarious. Feeling of longing, fear, hatred, defiance and yes, even joy, are so palpable because of this writer's extraordinary gift. I can't recommend this book enough.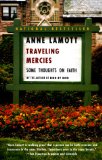 "Traveling Mercies
" by Anne Lamott: This writer has said some of the funniest and most profound things I've ever read. I think, to paraphrase from Bird by Bird, she said something to the effect that "you know you've made up your own God when he hates the same people you do". Great, right? I would sum this book up by saying that it is the emotional and spiritual journey of discovery we make when we parent. Her consistent faith in God is sometimes exasperating and would be downright oppressive if she weren't so self aware, honest, and willing to admit things that don't make her look so good. I should also mention that its about getting sober as well. She walks the walk, people.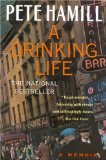 And speaking of drinking….

"A Drinking Life
" by Pete Hamill: Um…..gee. I finished this book because I kept thinking it was going to get better. Yes, he lived in interesting times and yes, he rubbed shoulders and drank and puked with the biggies. The events were interesting, his writing wasn't.

Books I attempted: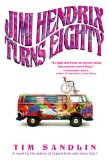 "Jimi Hendrix Turns Eighty
" by Tim Sandlin: Great premise. Retirement home set in the future. Hippie codgers and the like. I just couldn't get into it, but I haven't given up. I know, with every fiber of my being, that it's a good book. I need to focus.

"Poppy Shakespeare
" by Claire Allen: I love that its written in a British dialect, but for some reason, I also can't seem to latch on to this one. Maybe I'll have to just see the TV show when it comes to BBC America.
Laraine Newman is a founding member of The Groundlings Theatre Company and an original cast member of Saturday Night Live. She lives in her hometown of Los Angeles with her husband and two daughters.