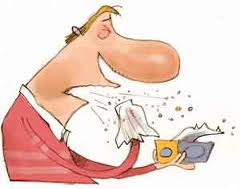 Yesterday, Shannon gave me a karmic, completely unintentional, gift. He got really, really sick.
And though I can think of eight bazillion things I'd rather do than listen to a man whine in bed, it was an opportunity for me to put a little something in the Bank of Caretaking. My surgery is tomorrow and I know I'll be making quite a few withdrawals over the next couple of weeks. It's important to be sure your credit is good before you complete a lot of transactions, you know?
In truth, he slept most of the day, so I got to focus my energy into healing from the kitchen – which is basically my favorite thing to do anyway. Winter has finally arrived in New York (it was in the 50's last week but won't get out of the 30's this week) and I've had a taste for something spicy and Asian.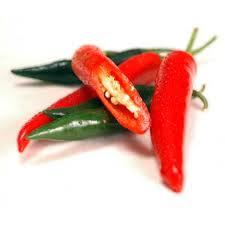 I thought I'd play around with a few Thai soup recipes that I had put in a "must try" folder a while ago. I knew that the combination of Thai seasonings, spices and my homemade chicken stock would help Shannon more than the bucketfuls of Theraflu or Robitussin he was ingesting. I was not wrong.
This soup is both challenging and comforting- the perfect combination if you ask me. It's not spicy enough to be painful but just enough to cure whatever ails you. I always seed HALF the chilies because I love the heat, though I've written to seed them all. Use your best judgement.
I always think it's a good idea to taste the pepper by cutting it in half, touching the inside and tasting your finger. You'll know what heat level you're talking about and can adjust accordingly. I do this every time I use chili peppers because I've learned no two chilies have the same heat or taste levels.
Thai Lemongrass Coconut Chicken Soba Noodle Soup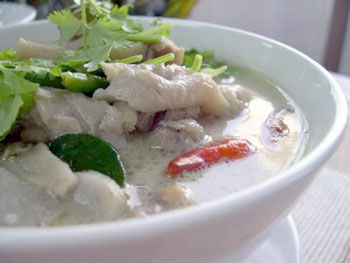 Ingredients:
8 ounce package of soba (buckwheat) noodles
8 cups low-sodium chicken broth
3 red Thai (or serrano) peppers, seeded and finely chopped
3 cloves garlic, chopped
2 tablespoons grated ginger
1 stalk of lemongrass, chopped
2 teaspoons lime zest
1/2 cup fresh lime juice
1 tablespoon sugar
2 tablespoons Thai fish sauce, divided
2 boneless, skinless chicken breasts (about 5 ounces each), cut into 2 1/2-inch-long by 1/4-inch-wide strips
1 can light coconut milk
¼ cup chiffonade of fresh basil, preferably Thai basil
1 tablespoon chopped cilantro plus more for garnish
Boil a large pot of salted water and cook soba noodles per packet instructions or until just tender. Drain and reserve. Do not rinse.
Combine broth, peppers, garlic, ginger, lemongrass, lime zest, lime juice, sugar and fish sauce in a medium saucepan. Season with salt. Bring to a simmer.
Add chicken and coconut milk and simmer, stirring, until chicken is just cooked, about 3 minutes.
Add soba noodles and simmer for a few minutes, giving time for noodles to absorb a bit of the soup and the soup to thicken, about 5 minutes.
Top with basil and cilantro and serve.
Alison Wonderland Tucker is a chef and caterer who lives and works in New York City. She writes about her love of food and life as a chef on her blog A Wonderland of Words.