Lisa Dinsmore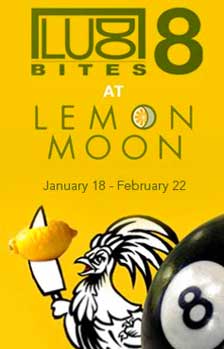 It's all my friend Jo's fault. She brought me to LudoBites 3.0 at Royal T in Culver City just over 2 years ago. I had never heard of Chef Ludo before and really wasn't that into food, but I was happy to go along for the ride. This was still in the early days of the "pop-up" phenomenon – where a chef takes over a restaurant not normally open for dinner for a night or, in Ludo's case for a few weeks. At that point it/he was still a novelty, so getting a table was still possible and not left up to the whims of fate. I learned quickly that while dining with foodies you are required to share plates (something I'm still not always a fan of) and at least try everything that is put in front of you – unless it will kill you. Ludo hooked me with my first bite of his food – a foie gras beignet – and sealed the deal forever with his crispy fried chicken. (Now thankfully available on a regular basis from his food truck. Find it. Eat it. You will never think of chicken the same way again.)

Now whenever a new version is announced, our household goes into the same tizzy as the rest of the food community in Los Angeles, wondering if we're going to get a reservation. We have to get in. It's no longer an option. For LudoBites 8.0, his wife Krissy (the organizational brains behind the Man) switched reservation systems from a computer free-for-all, keep-clicking-in-the-hopes-you-get-thru to a 24-hour, enter-at-your-own pace, lottery where you honestly had just as much of a shot in hell of getting a seat, just without the frustration, angst and sore finger. Lucky for us, we got a reservation.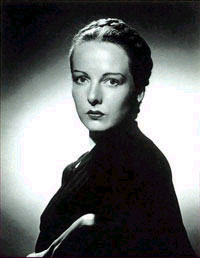 I had never heard of M.F.K. Fisher until I started working at One for the Table. She was/is apparently one of the most famous food writers of the last century. I rarely read about food, only branching out occasionally to pick up Gourmet, Food & Wine or Cooking Light depending on what recipe was featured on the cover. In recent months I discovered I was one of the only ones not familiar with her work, because her name kept popping up in various pieces on this site as one of THE people everyone consulted when it came to enjoying good food. Finally, intrigued by her reputation and tired of reading murder mysteries, I decided to see what all the fuss was about...and found a new friend.
For most of my life, I was never really INTO food, eating mostly what was put in front of me without much consideration. Up until about 5 years ago, I was a very picky eater and though I still don't like the various foods on my plate to touch, I am proud to say I have overcome many culinary hurdles and will now try just about anything once. Especially if I don't know what it is first. I've also taught myself to cook and though I won't be opening my own restaurant anytime soon, the meals that come out of my kitchen are for the most part pretty good. At least I thought so until I read The Art of Eating
by Ms. Fisher. Now I know I'm just trying too hard and am failing in the biggest way possible– to take the time to truly enjoy the experience of eating.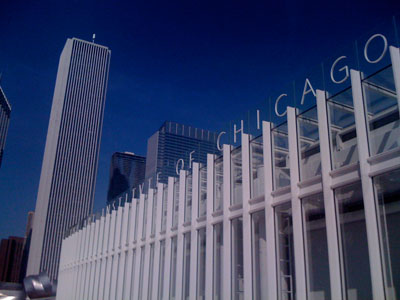 We usually go to Chicago once a year to see my husband's family. We rarely get into the city since they live in the suburbs, but this time around we got the chance to spend a few days downtown, much to my delight. However, we didn't have a lot of tourist time because we had volunteered to help friends of ours pour their wine at the Windy City Wine Festival, which was a 2-day, all day into the night affair.  We had one free lunch, so to speak. After watching Rick Bayless on Top Chef Masters I wanted to go to one of his restaurants, but once he won I knew getting in would be fairly impossible, especially on our tight schedule.  However, it's because of him that we went to Terzo Piano. I follow him on Twitter and one of his fans asked where he likes to eat in Chicago and this modern cafe located in the Art Institute was one of his favorites. I figured if the Top Chef Master likes it, it had to be good. It's location made it perfect since we had already planned on visiting the Art Institute – a must see when in the city – to check out an exhibit about the History of Wine. I know, I have a one-track mind.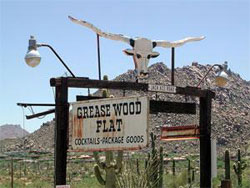 For the past decade, my husband and I seem to find ourselves in Scottsdale Arizona every Spring. Most years it's to celebrate the arrival of another baseball season by talking in as many pre-season games and hotdogs as we can pack in in a week. Others, it's to celebrate Mardi Gras with our Louisiana-born-and-bred friends who carry on the traditions of their home state despite the desert locale of their adopted home.
We made the trip, just for the weekend (too early for baseball), to take part in their Krewe of Helios bash. You would too if you had ever had their gumbo or red beans and rice. They throw a parade on their block where you get to catch as many beads as you can before stuffing your face. (Nudity is strictly discouraged. As our bodies attest, we are not in college anymore.) We had some time to kill before the reverie began and needed a place for a quick drink and a nibble. Since it was a gloriously sunny day, if it had a view of Pikes Peak, even better.
We wanted a glass of wine and antipasti on the Sassi patio, but they're only open for dinner. (Bummer.) When I suggested Greasewood Flat, which is right down the street and a complete 180-degree stylistic turn, my husband was a bit wary. We'd driven by the sign – which looked a little too "cowboy" to us city slickers – a few hundred times over the years and I had always wanted to go.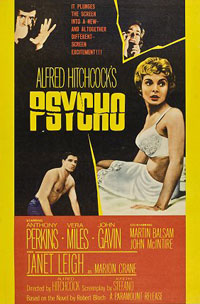 Growing up I was generally a very agreeable child. I did what I was told and rarely pushed the envelope. So why did I go against my father's better judgment and watch PSYCHO, even though he told me I'd regret it when I woke up with nightmares? Well, I was 14-years-old and I guess it was my way of proving to him and myself that I was a mature young adult who couldn't be scared by a silly, old black and white movie. I had never heard of Hitchcock or this film and had no idea what to expect. Besides it was on in the middle of the afternoon, where children younger than me could see it, so how scary could it really be?

I had tested my capacity for horror a few times before and was smart enough to know the answer. Secretly watching JAWS when I was eleven had kept me out of the ocean since, but I didn't consider that much of a sacrifice because I hated swimming and didn't live anywhere near a beach. Plus, shark attacks DO happen, so my behavior wasn't completely irrational. Almost drowning in the ocean had already made me wary of the water, JAWS just sealed the deal.