Amy Ephron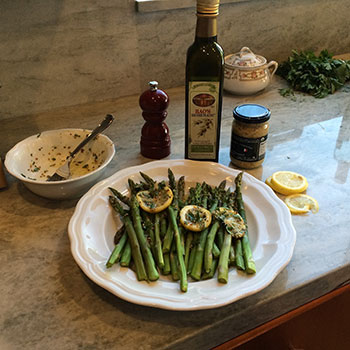 There's something lovely about inviting friends for dinner, an actual dinner party with table settings and flowers. A group of friends sitting around a table, lingering over the main course, a couple of glasses of wine or home-made Arnold Palmer's, and finishing with an excellent pie, preferably cherry. But having a dinner party can be a lot of work. And often, unless you have a lot of help, the host and hostess don't get to always socialize themselves. So, I have a new trick.
Make-ahead sides. And on top of that room temperature sides. The thought is, it has to be a little big elegant, healthy, and, of course delicious.
I'd talked Alan into barbequing small farm raised Greek branzino (supporting the Greeks seemed like an excellent idea.) Then served the appetizers outside so he wouldn't feel lonely while he grilled. It was a gorgeous night anyway and it's L.A.
Simple appetizers. Cheese, an assortment of California goat and French triple creme. (Cheese is an indulgence anyway so why not triple creme. Served with an excellent bakery baguette sliced very thin. Olives. Almonds. A sliced pear. And lovely heart crackers because I love the way they look. And raw cut carrots and celery because definitely one of our guests would be only eating that....
Even the appetizers were no fuss. It was lovely and so was the summer corn salad (definitely cribbed from a Wolfgang Puck recipe) and the room temperature asparagus vinaigrette, an invention of my own.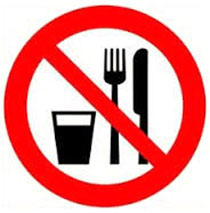 It's almost Yom Kippur and for those of you who are fasting, I can imagine the whining by four o'clock. "I'm hungry. Yikes this is hard." It actually is kind of hard not to eat for a day and I am not in awe of people who go on prolonged cleansing fasts, as I'm not sure it's actually good for you.
But fasting on Yom Kippur is a tradition and one that is honored by many on what is called The Day of Atonement. Even the origins of fasting are murky. There is possibly one biblical reference to fasting which I read in an article in the Israeli newspaper online, Haaretz: "ye shall afflict your souls," which, the author in Haaretz states, "elsewhere in the Bible usually refers to fasting."
But it's a tradition that's stuck, which brings me to break fast. One would think break fast would be an extraordinary meal, filled with all kinds of special and unique dishes. But in Los Angeles, at least, a city I can speak to, when you go to someone's house at sundown for break fast, it most closely resembles breakfast at a deli rather than an evening feast. Bagels, cream cheese, & lox abound. Blintzes are often featured. Often accompanied by scrambled eggs.
It almost makes sense. After you've fasted, you generally want something light and brisket wouldn't be the ticket. On the other hand, I could be talked into some brisket hash with poached eggs!
But what I always love to have for dinner, once or twice a year, and possibly for break fast is My Mother's Lox, Onion, & Eggs!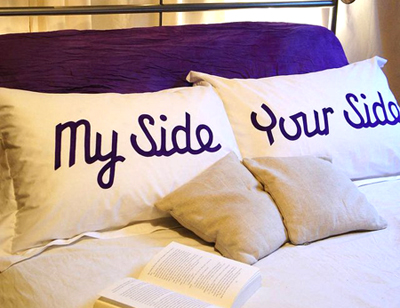 Everyone has a side of the bed. At least I think they do. I always sleep on the right side by the windows, just in case I want to make a quick exit. (Kidding.) Most people, I think, have a dedicated place at the table. We don't really. We tend to move around, a product of our lifestyle; the view; the sort of loft-like nature of our house; who happens to be at the dinner table. One or the other of us might say, "I want to sit here." Or one of the children, "Wait a minute, that's MY place." And then a shuffle occurs and we all reorder ourselves.
I also don't believe in the rule that couples should be separated at a dinner party. Sometimes couples should be allowed to sit next to each other (and sometimes not...) depending on the make-up of the dinner party. Inevitably someone protests one rule or another – "I want to sit next to him," or someone else will say, "Couples should be separated, I can't help it that I feel that way, I'm British." If there are only six of you at dinner, it doesn't make that much difference, anyway. I sometimes wish we had a dining room that accommodated a round table. We don't. We have a long thin dining room with a slanted ceiling (higher on one side than the other), windows only on one side and not the length-wise side, that one of my nephews refers to as "The Mafia Room." I'm not sure why.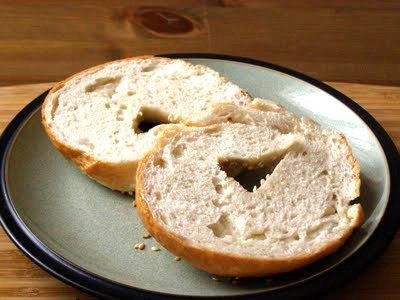 1) When the person making you scrambled eggs says, "Do you want me to cook these in olive oil?"
2) Followed by, "You don't really want a bagel, do you?"
3) And when the bagel is grudgingly toasted and delivered to the table, naked and somewhat unappealing, the shy whispered remark, "I didn't think you wanted anything on it..."
4) A few hours later, you call a friend and say, "I'm going to be a little late, I'm going to the gym." And they respond, "Really, I didn't know you went to the gym..."
Which brings me to my excellent recipe for an egg white frittata, which I usually make in grapeseed oil but olive oil works, too. And if you put enough ingredients in it, you really don't need a bagel.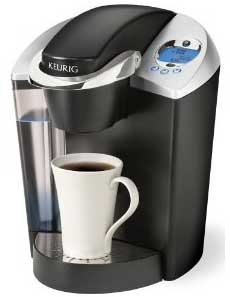 I have a complicated relationship with my Keurig. It was given to us at Christmas by my husband's children. It was an amazing gift, thoughtful, inventive, and big. It is big. It is also streamlined and beautiful. I'd never seen anything like it before, which made them laugh hysterically (as it did half my friends). Confession: I don't work in an office and when I do go to offices, they don't usually invite me into the kitchen. The fact that I'd never seen anything like it before made me feel a little bit like Abe Simpson.
I also felt a little bit the way someone probably felt in the '50s when they got their first blender. "Wow, I can actually make a margarita at home. I can make a milkshake. I wonder if I can make gazpacho?" The Waring blender was probably invented in the '30s and someone is probably about to correct me. Yep. I just looked it up, the blender was invented in the '30s and the waring blender was named after Fred Waring, a musician who financed the fine tuning of the Hamilton Beach invention. (Don't ask me about the patent rights.) But I wonder if my Grandmother wanted to buy stock in the Waring company. (My Grandmother bought stock in Campbells' Soup when they invented Campbell's Cream of Tomato Soup – I don't know how she did with that, but there was no way you could get her to sell that stock.)
I have a friend who wanted to buy stock in Keurig and is mad at her husband because they didn't. Apparently it was a good stock buy. I'm not sure I would want to buy stock in Keurig because I'm not sure it's ecological and I have an issue with that. Also, I missed the boat. The time to buy the stock was when the Keurig came out, not when it arrived in my kitchen last December.