Alan Zweibel

Three years ago, I moved my family back to the east coast. No, that's not totally accurate. Truth is, three years ago my family moved me back to the east coast.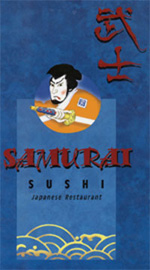 When a play I'd co-written was scheduled to open on Broadway, Robin and the kids seized upon that as an excuse to return to the side of the country they longed to live on since we'd relocated to Los Angeles more than a decade earlier. I was dubious. The majority of my work and my friends were located out there and I'm now at an age where even the slightest deviation in routine is regarded as an upheaval. But my family's happiness has always come first (plus they mounted a campaign that included not talking to me until I caved) so, the minute I caved, Robin got on a plane that landed in New Jersey, found a house she thought we'd be happy living in and, not unlike the European immigrants of my grandparents' generation, sent for the rest of us when the time was right.
The town she chose was the bucolic enclave of Short Hills. Ancient trees, spacious homes set far back from roads with no sidewalks, a local movie house, quaint mom and pop stores on both sides of a sleepy Main Street – a Rockwellian wet dream just forty minutes from Manhattan.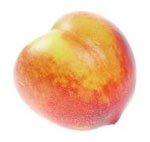 In 1979 I ate a nectarine that I still think about.

It was August. August 2 to be exact. My girlfriend and I were getting engaged and a show I'd written material for, "Gilda Live", was about to begin its run on Broadway. Life was good. And was made that much sweeter by a purchase I'd made at a Columbus Avenue grocery on my way to rehearsal. A nectarine. China's contribution to the world of fruit.
And while this writer does not regard himself adequately gifted to describe the glory of that mutant peach with hairless skin, let's just say that the moment I bit into it I instantly forgave God for all the wars and sufferings he'd previously turned his back on - figuring he was busy making this amazing nectarine while all that other stuff was happening. This taste of heaven which caused me to wonder if, at the next round of SALT talks, the Soviet Union would think twice about invading Afghanistan if Jimmy Carter were to feed Leonid Brezhnev a nectarine like this one just before their little chat got underway. That Leonid would, instead, take one bite, immediately drop to the floor in a squatting position, and hold Carter's hands as they kicked their heels in the jubilant Cossack dance from the wedding scene in "Fiddler on the Roof".

But the wonders of this nectarine did not stop there, however, as my other senses, apparently envious of the festival the taste buds were attending, shifted into a higher gear and became more receptive to the offerings of the city street's colors, music and smells that they were previously too self-involved to savor.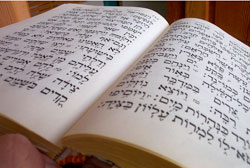 October, 1962. Johnny Carson became the new host of "The Tonight Show". The Cuban Missile Crisis brought us to the brink of nuclear war with the Soviet Union. And I was an eleven-year-old Hebrew School student at Temple Beth Shalom on the south shore of Long Island.
Three afternoons a week I was car pooled to this house of worship ostensibly to learn about the history of my people. My teacher was an elderly Old World gentleman named Rabbi Nathan Levitats who spoke English pretty much the same way that I spoke Chinese…not well. Still, he taught us bible stories and because the Hebrew name for Alan is Avraham, which is also the Hebrew name for Abraham, I immediately felt a special kinship with that Old Testament figure known as the "First Jew" because of his belief that there was only one God.
This is an excerpt from the book "Clothing Optional: And Other Ways to Read These Stories"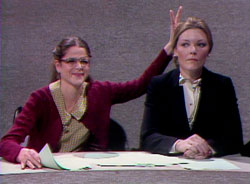 We had just started Saturday Night Live, I was an apprentice writer, 24 years old and I felt intimidated. Chevy was hysterically funny. So was John and Danny and Gilda and Franken. And Michael O'Donoghue, well, Michael O'Donoghue simply scared the shit out of me. So I stayed pretty much to myself. One day I came to work, and on my desk was a framed cartoon. A drawing – no caption – of a drunken rabbi staggering home late and holding a wine bottle. And waiting for him on the other side of the door was his angry wife, getting ready to hit him with a Torah instead of a rolling pin. I had no idea who put it there. I started looking around and out of the corner of my eye I saw a white-haired man in his office, laughing. He had put it there. That was the first communication I had with Herb Sargent– which was significant given that he never spoke and he gave me a cartoon that had no caption.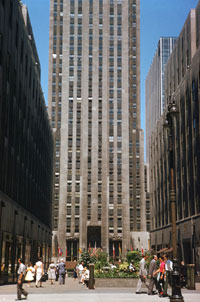 I had seen him years before. Or at least I think I did. When I was a kid. My father manufactured jewelry and he had his shop on 52nd Street between Fifth and Madison. I used to come into the city from Long Island and run errands for him during the summer. And no matter where the delivery was supposed to go, I made sure I got there by going through the lobby of what was then called the RCA Building, 30 Rockefeller Plaza, with the hopes that maybe I would see Johnny Carson (whose show was upstairs) or some of the people from That Was the Week That Was: Buck Henry, Bob Dishy, David Frost – or Herb Sargent, who was the producer. I knew his name from the credits. As a young boy who wanted to be a TV writer some day, this was like hanging around outside of Yankee Stadium waiting to see the players going through to the clubhouse.