Oregon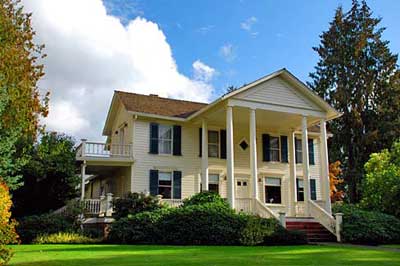 I know it was April when we ate at The Joel Palmer House, but with fall finally upon us in Los Angeles, I keep thinking back to that perfect, mushroom-filled meal. The actual house, which is on the National Historic Register, was built in 1858 by Joel Palmer, a pioneer and leader who founded the town of Dayton, Oregon in 1848 after traveling over the Rockies several times from Indiana.
The current owners are the Czarnecki family who purchased the House in 1996 and moved their successful mushroom-centric cuisine out West. They are obsessed with the fungi in every form including it in almost every menu item. Even the desserts. Personally I was in heaven. Mushrooms and Pinot Noir, all local, what could be better? The family business was started in 1926 in Reading, Pennsylvania by Joseph Czarnecki, the great-grandfather of the current chef/owner Christopher Czarnecki, who took over from his parents in 2008 and continued the traditions his family had long established.
While there aren't many restaurants in this section of the Oregon Wine Country - especially high-end ones - to choose from, what brought me through the door was the beef stroganoff. I just can't resist it. It was one of the favorite meals my mother made when I was growing up. I have her recipe, but I have never been unable to recapture just the right texture and flavor of her version. Since I live 3000 miles away from her I am forced to hunt for it elsewhere. When I saw it on the menu, I had no choice in the matter but to come.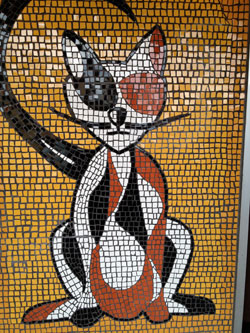 When all of our friend's heard we were heading to Portland, they immediately began giving us advice about where we just HAD to eat. No matter how many times I reiterated the fact that this was a wine-focused trip and not a foodie foray, they just couldn't help throwing out recommendations. Of course, all of them were for dinner. Not helpful when ballast is needed before a full day of wine tasting. Empty stomach + vino = serious trouble.
I wasn't worried. Breakfast is my favorite meal of the day and I had been researching local joints for months. My biggest problem was whittling down the plethora of interesting choices to only two or three. Apparently, the people of Portland are as obsessed with this meal as I am, as well as biscuits & gravy. Every place serves some version of this, at least in my mind, Southern classic. It's omnipresence still has me confused. I can, however, not deny them their comfort food. Perhaps it's the eternal gloom that causes them to crave it.
My first choice was The Country Cat, located in Southeast Portland. It was chosen partly because of its proximity to the airport ( I knew I would NEED breakfast the minute we landed), partly because we're "cat people" and I like the name and because their website had nice pictures.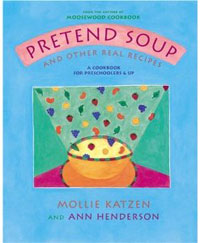 One of the highlights of my experiences in Portland, Oregon was the dinner I had at the 2010 James Beard award-winning Higgins Restaurant and Bar. The dinner was hosted by the the California Walnut Board and best-selling cookbook author, Mollie Katzen.
I couldn't wait to meet Mollie. I have her book, "Pretend Soup," a cookbook for preschoolers and up. I used it often when I worked in the early childhhod field. Because I loved "Pretend Soup"
so much, I had to buy "Honest Pretzels"
several years later. Mollie Katzen wrote this cookbook for grade-schoolers and up. I knew it would be a good one to enjoy with my grandchildren.
It was no surprise to discover Mollie is just as delightful as the darling illustrations she has created for her books. Her eyes begin to sparkle as she talks about her work to get families to eat more healthful meals, bridging the gap between good taste and good health. Her newest book, "Get Cooking"
makes it easier for the beginner cook to get into the kitchen, gain confidence and have fun creating meals. And for more experienced cooks, the cookbook is proof that it doesn't have to take all day to make a healthful dish and that healthful food can be absolutely delicious.
New England


by

Lisa Dinsmore





While back home in Massachusetts for my father's 70th birthday – which is so hard to believe – my husband, older sister Sue and I wanted to take him out one night for a first-class, adult meal...

Read more...

Northern California


by

Laraine Newman





I recently performed Celebrity Autobiography at the Wells Fargo Center For The Arts in Santa Rosa. I didn't know where Santa Rosa was nor did I realize that the Welles Fargo Center was a hip...

Read more...

Las Vegas


by

Amy Ephron





It's not about over-abundance, although it sort of is. I'm not the kind of person who loads their plate up full to the brim -- in fact, I don't even like it when my food groups touch, although...

Read more...

San Francisco


by

Amy Sherman





If you've never been to San Francisco you need to know our Summer starts NOW. Yes, in September. Not only is it pretty and warm and sunny but Summer produce--tomatoes, corn, pepper, and peaches...

Read more...