Cook County Bullet Tax: Toni Preckwinkle Proposes 'Violence Tax' To Curb Crime
by Don Babwin
from the Huffington Post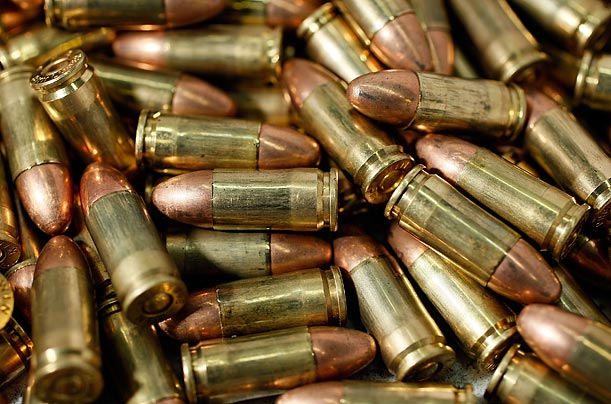 CHICAGO — As Chicago struggles to quell gang violence that has contributed to a jump in homicides, a top elected official wants to tax the sale of every bullet and firearm – an effort that has national gun-rights advocates already considering a legal challenge.
Cook County Board President Toni Preckwinkle submitted a proposed budget on Thursday that would impose a tax of a nickel for each bullet and $25 for each firearm sold in the nation's second-largest county, which encompasses Chicago.
Preckwinkle's office estimates the tax will generate about $1 million a year, money that would be used for various county services including medical care for gunshot victims. Law enforcement officials would not have to pay the tax, but the office said it would apply to 40 federally licensed gun dealers in the county.
Los Angeles


by

Charles G. Thompson





Is there an uptick in the number of French restaurants in Los Angeles? I certainly hope so. French food = comfort food. At least in the case of Le Saint Amour in Culver City. I haven't kept...

Read more...

New York


by

Libby Segal





It's Sunday morning, and the last thing I want to hear is a discrete ringing sound, calling out from my computer, to alert me that I have mail. I ignore my computer, throw on my jeans, and catch...

Read more...

London - British Isles


by

Laura Johnson





Read more...

London - British Isles


by

Tracy Tynan





In our effort to downsize but continue to have fun, we scrambled together all our frequent flyer miles and managed to put together two return flights to London and Italy. Then, by making a small...

Read more...