Holidays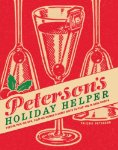 A dear friend, Valerie Peterson, has published her second book and just in time for the holidays. Her first book extolled the virtues of cookies and gave detailed directions on the care and baking of the most imaginative cookies I've ever seen.

Now she has turned her sights on holiday drinks. She has written a funny, nostalgic handbook of holiday drinks called Peterson's Holiday Helper
. Each drink has specific instructions with photographs that recall a more settled time. I recommend her book to anyone who wants to discover a new favorite drink or as a stocking-stuffer gift for the holidays. Peterson's Holiday Helper is a keeper.
As recommended by David Latt
Buy Peterson's Holiday Helper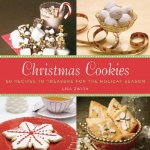 A great book for entertaining and gift giving ideas. The recipes are broken down into type of cookie (drop, rolled, slice and bake, no-bake) with easy instructions and everyday ingredients that make baking these wonderful classic holiday treats a snap for regular bakers and newbies alike. The storing and shipping instructions are helpful as well for those who want to send their efforts to others as gifts. A holiday cookbook that's sure to please.
As recommended by Lisa Dinsmore
Buy Christmas Cookies
Mid-West


by

Hope Stranger





I am not a cook. It's not that I'm a bad cook, per se. I just choose not to participate. My best friend Anna can attest to this better than anyone. She made me every bite of homecooked food I had...

Read more...

Los Angeles


by

Telly Kousakis





After a screening of the frightening (and somewhat hilarious) Paranormal Activity my pals and I wanted to grab a drink and maybe some chow. Three of us, on separate occasions, by different...

Read more...

New York


by

Nancy Ellison





How I love New York restaurants! I love my old standbys. I love the familiar friendly faces and food that I know exactly how it will taste. But, I also love going somewhere unexpected and...

Read more...

Los Angeles


by

Amy Ephron





Sometimes you don't know a place is missing from a neighborhood until it opens. That's how I feel about the new Sweet Lady Jane that opened a few months ago in Santa Monica up towards the east-end...

Read more...