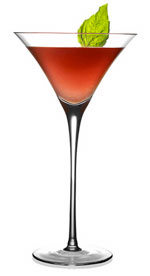 With Halloween creeping around the corner, Belvedere Vodka offers exciting cocktails that are sure to thrill. Created by Belvedere's Head of Spirit Creation and Mixology, Claire Smith, the innovative combinations will have your guests dying for more!
Bloody Mary Martini
50ml/ 2oz Belvedere Citrus (or IX)
6 cherry tomatoes
10ml/ ¼ oz simple syrup
15ml/ ½ oz lemon juice
4 dashes Tabasco
Muddle tomatoes with simple syrup. Add rest of ingredients and shake with cubed ice. Fine strain into a chilled coupe or martini glass. Garnish with a small piece of basil.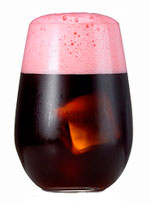 Berry Scary Sour

2 oz Belvedere IX
5 blackberries
4 blueberries
½ oz ginger syrup
Dash lemon juice
Muddle berries with the ginger syrup and add Belvedere IX. Shake with cubed ice and strain over fresh ice into a rock glass. Garnish with Aperol foam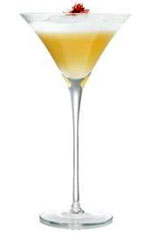 Spiced Pumpkin Martini

2oz Spiced pumpkin infused Belvedere*
1 oz puree*
1 oz spiced syrup
1 small piece of fresh ginger
Muddle ginger with the syrup in the base of a cocktail shaker. Add pumpkin infused Belvedere and shake with cubed ice. Garnish with a slice of ginger.
*Spiced pumpkin infused Belvedere: Roast 500g peel pumpkin (braised with honey) at 200C for 45 mins. Remove from oven and place into a small saucepan with bay leaves and cover with 200g of water. Bring to the boil and simmer for 1 hour. Remove the bay leaves and blend with 500g of Belvedere Vodka. Pass through a muslin cloth to remove pulp and use. Keep refrigerated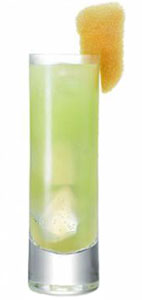 Dead Man's Mule
50 ml/ 2 oz Belvedere IX
15 ml (¾ oz) Absinthe
20 ml (1 oz) lime juice
Ginger beer
Grapefruit wedge
Build the cocktail in a rocks glass with cubed ice. Top with ginger beer, and garnish with a grapefruit wedge.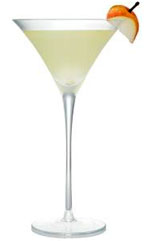 Belvedere Toffee Apple
2 oz Belvedere Citrus
3 oz pressed apple juice
½ oz lemon juice
½ home made toffee syrup*
Shake all ingredients with ice and strain into a chilled martini glass. Garnish with an apple slice
*Home made toffee syrup: Place a handful of toffee in the bottom of a saucepan and add half a cup of warm water. Apply a gentle heat and stir until the toffee dissolved.
- Recipes courtesy of Belvedere Vodka