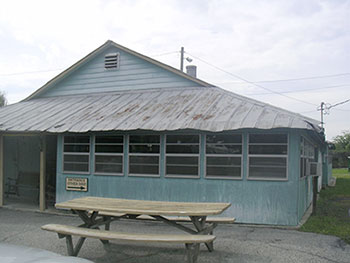 We were in Savannah last week-end and we went out for a drive on Sunday afternoon and out to lunch just across the bridge in Thunderbolt at a small wooden shack called Despositos.The wood picnic tables are covered with newspaper and they serve fresh boiled shrimp and deviled blue crab, all of which is local, home-made potato salad, and there's a sweet view of the river out the window.
Just across the field is a bait and tackle shop that doesn't seem to sell much. And there's a small wharf that leads down to the river where there are manatee (protected) and turtles and blue crabs. It was Sunday afternoon and there were two amazing black woman catching crab for dinner, the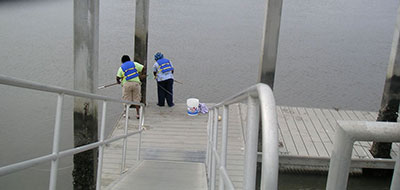 old-fashioned way, with just a string on which they tied a big piece of raw chicken. And the crab grabs onto the chicken and they pull it slowly in and catch it with a net.
And someone told a food joke:

Why do crabs like chicken?
Because it tastes just like frog.