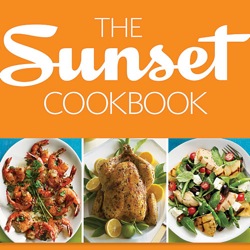 The Sunset Cookbook

I grew up with Sunset magazine, Sunset cookbooks and a philosophy of cooking that was influenced by living in "the West." This is a huge compilation of very contemporary recipes. Sustainable seafood, recipes to make on the grill, tons of salads, Asian inspired dishes and plenty of guacamole.

Bookmarked recipes: Shiraz-soy trip-tip, Frisee, tangerine and sesame salad, Kumquat bon bons

Why?
Because we want to make the most of our bountiful produce and healthy lifestyle

Who?
I don't know if this book will appeal to those not living on the West Coast, but for anyone who is, it will seem like a natural fit.