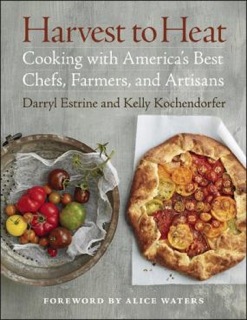 There were a lot of "farm to table" cookbooks this year, but this is the only one I am keeping. It balances the voice of farmers, chefs and artisans. The book is filled with contemporary American recipes that are genuinely appealing and unique.

Bookmarked recipes: Angel hair pasta with oyster butter cream sauce and caviar, Creme fraiche galette with heirloom tomatoes, Goat cheese panna cotta with caramelized figs

Why?
I always get nervous with "chef" recipes. But in this case seasoned test kitchen director from Saveur, Kelly Kochendorfer has clearly made sure these recipes will WORK in a home kitchen. They are straight-forward and don't have a million ingredients.

Who?
This is for creative cooks looking for new flavors and excited to use the best ingredients but who don't see the point of torturing them.