From the Huffington Post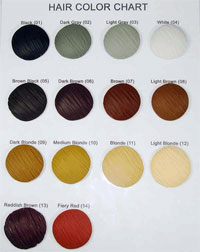 They say the eyes are the window to a person's soul, but I disagree. I'm pretty sure it's the hair. Seriously.
For the sake of this article, I'm going to go ahead and admit that I judge people, and I judge them by their hair. I'm not saying everyone does this, I'm saying I do this, and I'll go ahead and tell you why.
You can judge a person on their shoes (Louboutins or Converse?), or what they wear (Armani or Anthropologie?), and that's fine. And hey, you'll probably get somewhere with that, maybe by going a little deeper and analyzing how they wear something: Does she mix Versace with vintage? Are her jeans skinny or flared? And just how flared and how expensively distressed?
All important factors. They might tell you how much money (or credit card debt) she has and if she lives on 73rd or somewhere between Bedford and Lorimer, but what they don't tell you is how much fun she'll be three-beers-deep on a girl's night out. What will? Her hair.