Thank you, California, this has been an incredible year for artichokes. I had the biggest, meatiest, tastiest one of my life last spring, and the new autumn crop is beautiful too. But the range in pricing is stunning. All pictures were taken in Los Angeles during the weekend of September 28: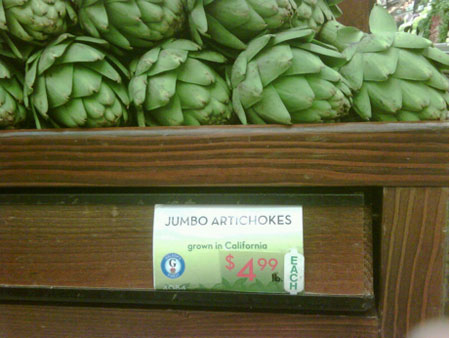 $4.99 each at Gelson's. No way.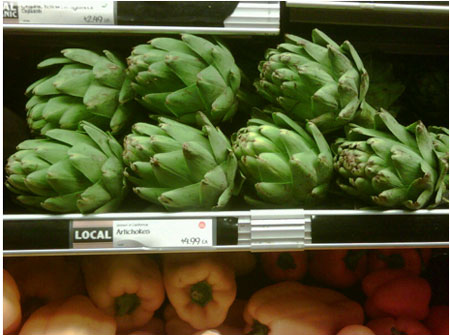 $4.99 each at Whole Foods. Not happening.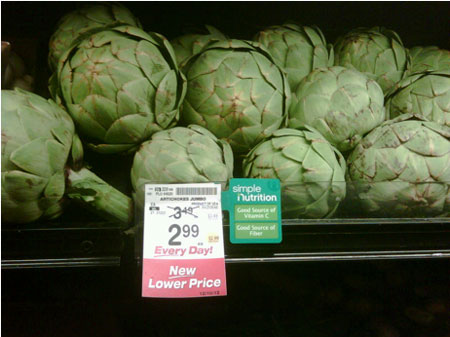 $2.99 each at Pavilions. Starting to breathe.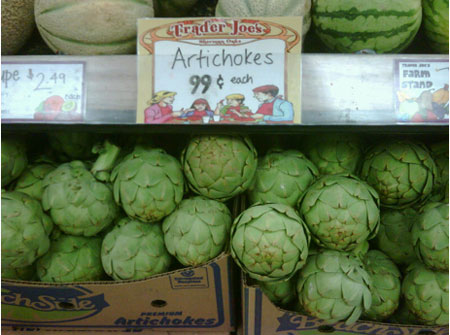 99¢ each at Trader Joe's. Now we're talking.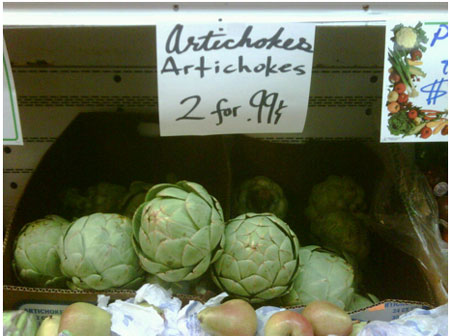 And the winner is: a beautiful, mind-blowing 50¢ each at Farm Boy market.
Remember: sometimes you have to buy it where you see it, when you see it – but at other times it pays to shop around!
Ilene Amy Berg (aka The Berger Queen) is a Los Angeles-based television producer, antiques hunter, New York and London lover, and a spirited food adventuress.