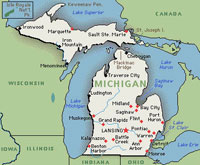 I live in a college town in Michigan. There are at least 40,000 students who should be voting in the upcoming elections. The Obama folks are doing a great job of getting them registered, as are University organizations.

However.

We have a situation in Michigan that makes it difficult for students to vote if they are away at school. Michigan law states that a person voting for the first time cannot use an absentee ballot, but must vote at the polls. That means college students have to vote in person – this also applies to residents of Michigan who are attending college out of state who will only be allowed to vote if they show up in person, which effectively wipes out their vote as well.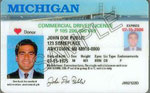 There is a second law in Michigan that basically hammers this in stone. This law was introduced in 1999 by then-State-Senator and now U.S. Congressman Mike Rogers. "Rogers Law," states that, in order to vote, a person's voting address has to match the address on their driver's license or state ID. The effect of this law is that students cannot vote in the town where they attend school, unless they change the address on their driver's license.
Students can't use an absentee ballot and vote in their home precinct because most of them are voting for the first time, and must vote "live." For students in this state, "home" may be somewhere in the Upper Peninsula, which is at least an eight hour round trip. The only way to vote is to change one's permanent address at the Secretary of State's office, or online (which requires printing, completing and mailing the form).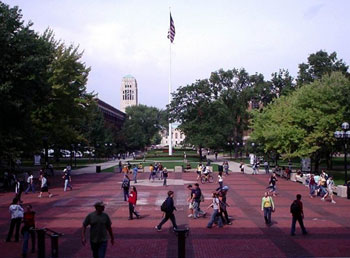 Students in the third month of the academic year are likely to avoid the hassle of changing address, and just not vote. Even worse, rumors were spread (note the careful use of the passive voice) that by registering here instead of at home, students risked being taken off of their parent's health insurance plans or having their credit rating adversely affected. "Rogers Law" was meant to discourage a large group of Democratic voters from voting. It helped Rogers' win a Congressional seat in 2000; he's been there ever since.
The passage of the law led to a lawsuit from the ACLU, which represented the student governments of six state universities. The ACLU argued that the law would overburden students, and questioned the claim that it would prevent voter fraud. The lawsuit was unsuccessful in overturning the law.

What Can Be Done To Reverse Rogers' Law
Michigan State Representative Rebekah Warren has introduced legislation to repeal Roger's law. Contact Representative Warren and tell her you support her legislation to give students back their vote. If any readers are from Michigan find your state Representative and Senator and tell them to support House Bills 4447 and 4448. Another way is to help remove Mike Rogers from office. The 8th district is on the verge of turning blue. Visit Democratic Candidate Bob Alexander's campaign website or his ActBlue page.