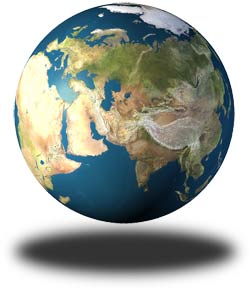 Here are four things you can do to reduce your carbon footprint in 2008.

1) Buy a Terra Pass at: http://www.terrapass.com

You can get one to offset your automobile, air travel, home energy use…or all three!

2) Cut down on your electric bill by turning off the lights or appliances that are not in use, or if you are in the market for a new appliance, buy one with a high energy star rating.

3) Get out of your car! Ride a bike, if weather & fitness permit. Take public transportation, if it's available near you.
4) Buy compact fluorescent bulbs for as many lights in your house as you can. You'll save power, AND some money!

Happy New Year!
Ed