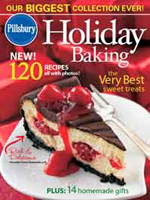 It was in the early to mid-80s and I was about 10-11 years old. When we went to the supermarket, I would always have my parents buy me the little Pillsbury cookbooks that were in the check-out line. I remember one specific of the cookbook series because I made every single recipe in it, including a chocolate pudding pie. I crushed up chocolate Nabisco wafers, made a crust, poured in instant pudding and topped it with some sort of doctored-up Cool-Whip.
Last year at Artisan, I was planning for a dessert menu change for the summer and I pictured that chocolate pudding pie. We serve modern American food – so we put a modern twist on old classics – and I knew I could make a modern version of that pie that would take people back to their childhood. The challenge was taking that pie, which at the time you were 10 was the best you'd ever had, and updating that memory for your adult palate. I kept the crushed wafers as the familiar taste, put them at the bottom of a half pint Mason jar, put the chocolate custard on top, added a croquant for texture, and finished it with a marshmallow fluff in lieu of the Cool-Whip. After toasting the fluff with a blowtorch I ended up with a dessert that was reminiscent of chocolate pudding pie and s'mores, flavors that bring back fond memories to all!
Black Bottom Pie
24 Oreo Crusts Prepared in mason jars
For the pudding:
1 cup sugar
1/2 cup cornstarch
2 tablespoons unsweetend cocoa powder
1/4 teaspoon salt
8 large egg yolks
4 cups whole milk
1 cup cream
10 ounces 62% chocolate, rough chopped
2 tablespoons butter
2 teaspoons vanilla puree

Whisk sugar, cornstarch, cocoa and salt in a 6 qt all clad. Add yolks, milk, cream; whisk until smooth.
Whisk over medium heat, bring to a boil. Remove from heat. Add chocolate, butter and vanilla, whisk until smooth. Pour filling into prepared mason jars.
Top with a layer of croquant.
For the croquant:
1/2 cup sugar
2 cups cacao nib
2 tablespoons water
Put sugar and water in an all clad pot. Dissolve; caramelize to medium bubbles ~245 degrees. Add cacao nibs, stir and don't stop stirring until caramelized and they separate. Spill onto a silpat. Cool and reserve.
For the fluff:
3 teaspoons gelatin
1/4 cup water

1/2 cup sugar
2 tablespoons cornstarch
1/4 teaspoon salt
2 cups milk
1 teaspoon vanilla extract
1/4 cup Frangelico
8 egg whites
1/2 teaspoon cream of tartar
1 cup sugar
6 tablespoons water
Bloom gelatin in the 1/4 cup of the water in a small bowl. Dissolve. Reserve in warm place.
Combine the sugar, cornstarch, and salt in a 4 quart all clad. Gradually whisk in the milk until smooth. Cook over medium high heat, stirring constantly with a spatula. Bring to a boil. Reduce to low heat and cook for about another minute. Whisk in the gelatin mixture, dissolve. Cool pot to room temperature in an ice bath. Stir in vanilla and Frangelico. Set Aside.
Dissolve the sugar in the water and heat to 245 deg. in a small all clad pot. Meanwhile, beat egg whites, and cream of tartar until foamy (Italian meringue method)
Fold meringue mixture into the gelatin mixture in 3 additions with a whisk.
Place over crouquant. Let set for at least half a day!
Chris Kobayashi is the Chef and co-Owner of Artisan Restaurant in Paso Robles, California.