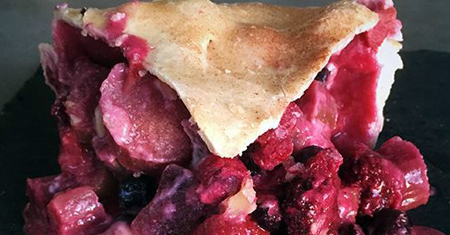 This site is Foodie Porn!
(You do not want your friends to know about Goldbely...honestly. And, word of warning, do not check out this site unless you have TUMS at your fingertips)
I tripped on this awesome web site today and scrolling down the imagery, it became obvious that there was nothing...N*O*T*H*I*N*G on this site that comes under the heading of "healthy." About time!
Goldbely declares, "We are on a mission to discover all things delicious… seeking out the legendary local restaurants, amazing artisans and great gourmet food purveyors that produce amazing regional products…Our vision is an online marketplace that connects curious eaters with America's best gourmet food purveyors. We are creating an alternative to the food conglomerates."
Their goal - "To make the world a yummier place."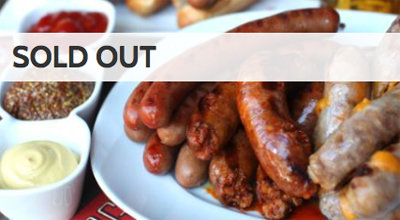 There are many ways to navigate Goldbely: Regionally, occasion, or by items (sweets, meats, seafood, staff picks, and pizza.) I prefer to be random, taking in Katz's Delicatessen - New York's Temple of Pastrami and Corned Beef; Texas Tamale Company (a long time favorite); Cape Whoopies, Maine's Gourmet Whoopie Pie; The Brooklyn Baking Barons - Brooklyn's Barons of Booze and Bundt Cakes; DBGB Daniel Boulud's Legendary Handmade Sausages (OH big sold out banner - Don't they know I was thinking of buying this?); The Purple Pie Place, Handmade Pies from the South Dakota Black Hills (Wait...really? Daniel Boulud and the Black Hills of South Dakota on one site????)
And – I am dying here - Salt Lick Bar-B-Que Don't Mess with Texas! BBQ That is; Fat Mama's Tamales, Home of the Knock You Naked Margarita from Natchez, MS; New York's famous Magnolia Bakery America's Most Fabulous Cupcakes from NYC; Lou Malnati's Pizza, Chicago's King of Deep Dish Pizza; and our very own Cipriani, Home of the Original Bellini where for $129 you get a 24 pack of Cipriani Bellini Mix...
I could go on - actually I could go on all day, as this site never stops giving! But I am still pouting over the fact that I can't buy Daniel Boulud's sausages. Luckily for me I just came across Louisiana Crawfish Company, Louisiana's Cajun Crawfish Connection from Natchitoches, LA. Burp.
Goldbely - https://www.goldbely.com