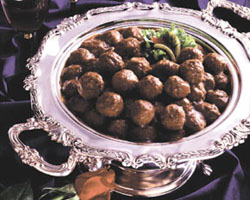 When I was growing up, my favorite grown-up restaurant was SCANDIA in Hollywood. Run by Ken Hanson, this award-winning Scandinavian eatery was the place my family flocked to for holidays, not just birthday dinners and Sweet 16 luncheons, but also un-Hallmark events—like when I cut my head and all I wanted was Scandia's Swedish meatballs so my dad got them on his way home from the set of "The Untouchables" episode he wrote.
At the time, there wasn't a big L.A. take-out scene, but Scandia accommodated because it was elegant enough to be casual. Scandia was the treat I always chose when my mom and I collectively took the day off from life (for me, high school; for her, writing/editing and house stuff) to hang out together. And a few years after my mom died, I chose Scandia to go to the night a movie I wrote opened.
Scandia was also the place my often-divided family always chose for Christmas dinner. I did notice that many families cooked Xmas dinner at home, Scandia felt like home to us. After all, my mom's family in St. Louis had lived in a hotel. My mom grew up eating meals in a formal dining room that felt like a restaurant. Plus, my family liked being different. And Christmas dinner at Scandia felt practical. If you were able to 'get in', which meant knowing someone who knew someone, you could celebrate with the best food and least work.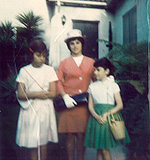 It was fun for my two older sisters and me, after opening presents in our Lanz flannel nightgowns, to dress up. One present was always something we'd wear to our Christmas celebration--an antique stickpin, Italian scarf, or tiny Parisian purse from our parents' work travels. Off we'd all go in my mom's yellow Mustang convertible with my dad at the wheel, my sisters and me, hair straightened, eyes almost covered with bangs, squished in the back, bitchen mini-skirts hiked up, seatbelts unfastened in those days, heading to our culinary lodestar on crowded, 'swinging' as my dad put it, Sunset Strip.
We drove into Scandia's huge driveway where you knew Warren Beatty or Natalie Wood would soon emerge from a sleek black car. Near the entrance was a moody, then Rat Pack/now Ocean's 11/12/13 wooden bar. The Scandia chefs served perfect Swedish meatballs in silver platters. Beer mugs with names of notable Scandia 'Club of the Vikings' guests such as Errol Flynn were displayed. Women in low-cut, tight cocktail dresses who I later learned were mostly hookers hovered around film producers.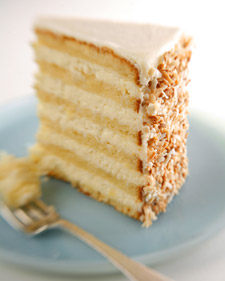 We settled into what felt like regal red leather chairs in the nearby bright, glass-walled dining room that seemed to float over lit-up Los Angeles. Our favorite Scandia dishes were beautifully displayed on the Christmas buffet table. There was a version of Scandia's signature truly 'for the table' appetizer dish, a three-tiered wooden Lazy Susan-spin tray with sectioned-off delicacies like creamed herring, bay shrimp, dilled cucumbers, beets, and good black fresh caviar. There was the Bof Med Log beef and onion casserole that my dad, after amusingly quizzing a waiter, always settled on along with my sisters. And there was the saucy filet of sole that my mom consistently succumbed to, despite her delicate stomach.
I remained a loyalist to my 'Hamlet Dagger' (fresh lobster pieces non-greasily fried with exquisite tartar sauce). Our breadbasket was refilled with flat and pumpernickel breads as my mom reapplied red Elizabeth Arden lipstick, using her compact mirror to covertly check out couples at nearby tables. This embarrassed my sisters and me at the time, but it was also kind of exciting. While my parents figured out the 'story' behind other diners, we dug into the delicate pastries, the multi-layered coconut cake that seemed so tall, and the holiday chocolate logs.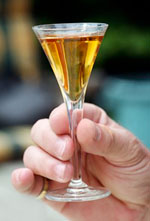 In a Jewish family that dined out for Christmas and where every food decision was re-worked, Scandia was our religion in a way. Sadly, Scandia is now an office building and much more sadly, my parents are long gone. I wish I could say to my family now, 'Hey, let's go to Scandia's for Christmas', even if it means enduring horrible west to east L.A. traffic. My two daughters and I could be spinning the smorgasbord tray as my husband and I sip excellent aquavit. I scan restaurant ads, hoping to find the next great 'Scandia'. They say you always remember your first love and that sequels can disappoint, but one thing I want for Christmas is for Scandinavian fusion to come soon to a restaurant near me.

Amy Spies has written movies, television shows, and new media drama/games. She is currently working on her first novel.