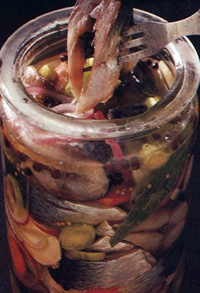 My family, while I grew up in Iowa in the 1970's, had no traditions save one. For 364 dinner days of the year, it was my mother who performed culinary magic at home. (Today her dinners would be heralded by food critics as tempura-style but back then it was just "frying floured foods in fat".) Her lipid of choice was Crisco but on Christmas Eve the can of Crisco was put away and my father took out the stew pots.
My father, who was a local politician, positively beamed with pride at his singular culinary contribution for the year which was an appealing to no one constituency menu of homemade chili, homemade oyster stew, and store bought pickled herring. He had taken shrapnel at the Battle of the Bulge in WWII and perhaps this affected his judgment but nevertheless he fancied himself a gourmand and this menu was his pride and joy.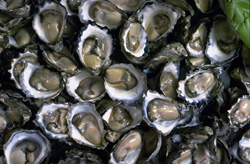 My father's soup recipes have not been found since his death nor should they be. But in my mind, his choice of pickled herring on this star-studded menu was the stroke of genius. One never saw it coming. First off, two soups in the same meal alone rattled my brain. Toss in some pickled herring to finish it off and you have an absolute mad hatter of a meal. For one cold night and one cold night only in a depressed part of the state of Iowa - a twinkle from my father's eye would meet mine as we celebrated our culinary prison break from a fried food year munching greedily on extremely vinegary sweetened non-fried small oily herring fish.

To satisfy the reader's urge for chili, they could do worse than lean heavily on Chicago Chef Grant Achatz's pure pasilla and ancho chile powder driven recipe - and if you crave oyster stew I guess it wouldn't wrong to spend a few thousand to catch the red eye from LAX to New York's Grand Central Station Oyster Bar for the best oyster stew ever - whatever.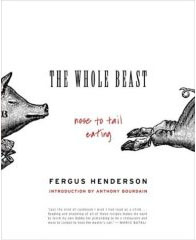 But well prepared herring - a marriage of salt, peppercorns, sugar, and vinegar - is where the action is for me and it catches me off-guard whenever I see it listed on a serious restaurant's menu because of its humble nature. I never fail to order it - particularly, if I need to wash down a Stoli Elite vodka martini. Moreover, my dad's Christmas Eve dinners implanted a chip in my brain to make finding the best marinated herring on the planet a lifelong pursuit. (Proprietor/Chef Fergus Henderson makes a fine one at St. John's restaurant in London (see p.45 of the paperback version of his book: "The Whole Beast - nose to tail eating" for a pickled herring recipe) but don't be taken in by his "Soft Roes on Toast" which require delicate white sacs of herring semen. )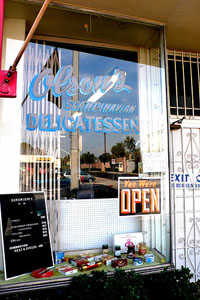 My herring hop has taken me several times to Sweden in search of the best. However, I can safely say that now, in the Year of the Pig 2007, I need not look more than the 6.14 MapQuest miles from my home to find the most exquisitely balanced marinated herring made at Olson's Delicatessen Scandinavian foods and gifts (5660 West Pico Blvd. Los Angeles, California.)

So on Christmas Eve, while others are led to believe that they are experiencing joy as they open their presents - unless one of them contains a vat of herring - all I'm saying is that boy they are so missing out!
Grand Central Station Oyster Bar Stew
The oyster bar that opened in Grand Central Station in New York City on May 22, 1912 still serves an Oyster Stew made according to its original recipe.

2 cups milk
2 cups light cream
1 quart oysters and liquor
2 tablespoons butter
Salt
Pepper
Celery salt
Paprika (optional)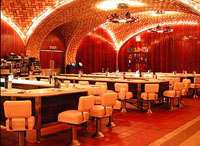 This recipe is prepared quickly. Heat soup bowls before you begin. Scald milk and cream together but do not boil. Drain oyster liquor into a saucepan and bring to a boil.
Heat oysters in a separate saucepan with 2 tablespoons of the oyster liquor and the butter until the oysters are plump and the edges begin to curl. Remove from heat immediately.
Combine hot milk and cream, hot oysters and hot oyster liquor. Add salt, pepper and celery salt. Ladle into soup bowls, sprinkle with paprika, and serve with oyster crackers.

Serves 6 to 8.